It looks like Katy Perry and Moschino designer, Jeremy Scott's friendship has definitely got some perks besides getting dressed for the 2015 Met Gala.
Instagram is the way to share exciting information nowadays; and Katy did just that with this photo announcing she's the new face of Moschino!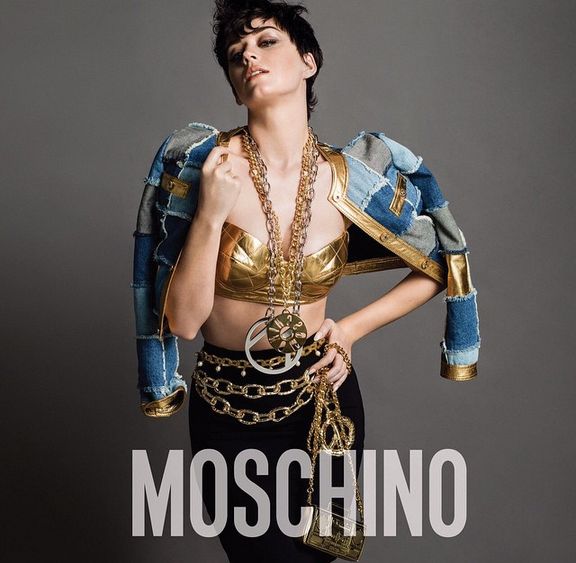 The photo shows Katy in her Kris Jenner-inspired jet black pixie cut, dripping with chains and rocking a gold and patchwork denim jacket. She's truly making a statement, and we can;t wait to see more images. Go Katy!
Photo Credit: @KatyPerry (Instagram)