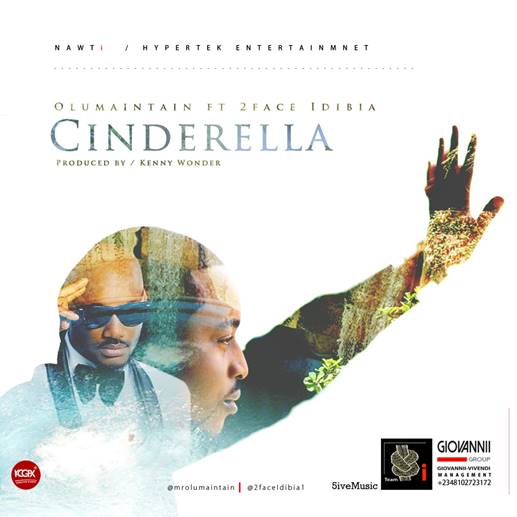 Olu Maintain of the popular hit song Yahooze, is back with a new track titled 'Cinderella'. And guess who's on the track with him? Award winning, 2Face Idibia!
The song is produced by Kenny Wonder and has an infusion  of highlife, afro-soul and hip hop.
Here's an excerpt from the press release for the song:
Olu Maintain dubs this song project "A tale of Legends that cuts through time, it is a song for many generations, young and old alike will find something in it for their listening pleasure". The underlying soundtrack is a cover adaptation of the epic "Eddie Quansa" tune by "The Peacocks guitar band" recorded in 1971 and adopted for use by popular TV Drama of the 80s "The New Masquerade". The song also features the timeless lyrical cover from the legendary song "Guitar boy" by Sir Victor Uwaifo recorded in 1966 all fused with indigenously carved lyrical sounds the two artistes have become known for.
Listen to Cinderella here: