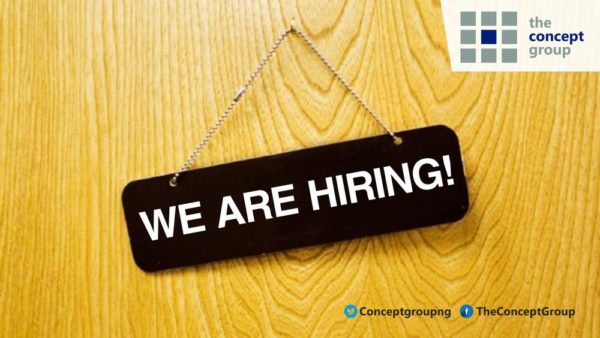 The Concept Group is currently experiencing exponential growth and as such recruiting new talent.
"We are looking to employ individuals who possess not just the right skill set but also the right attitude and personality" Says Chukwuma Ochonogor MD/CEO, The Concept Group. We constantly seek and make room for candidates who are forward thinking, goal driven, dedicated to continuous self-improvement and are looking for an innovative work environment to apply their talents.
The Concept Group is a holding company established in 1992, with Rosabon Financial Services – Nigeria's Leading Equipment Leasing and Financial Intermediary Company, Concept Nova – A Bespoke Enterprise Software Development Company and Percy Aitkins – A prominent foreign exchange company, as its subsidiaries.
"We are a fast-paced and people-oriented organisation embracing great ideas from brilliant minds at all levels. We understand that 'Great People make a Great Company' and that our organization is as strong as our people. We believe that diversity of background, talent, skills and mindset creates a flourishing environment for new and brilliant ideas".
Are you driven by challenging work, passionate about the services we offer and interested in shaping the future of our industry? Well, we would like to hear from you! Our highly responsive HR process ensures that no application gets lost in transit. Your resume will be reviewed by our recruitment team, and you will be contacted should your background meets our recruitments.
Visiting our career portal might be the first step in landing your dream job! You can also contact our HR Team on 07045700523 or send an email to [email protected]
_________________________________________________________________________________
Advertorial– Sponsored Content