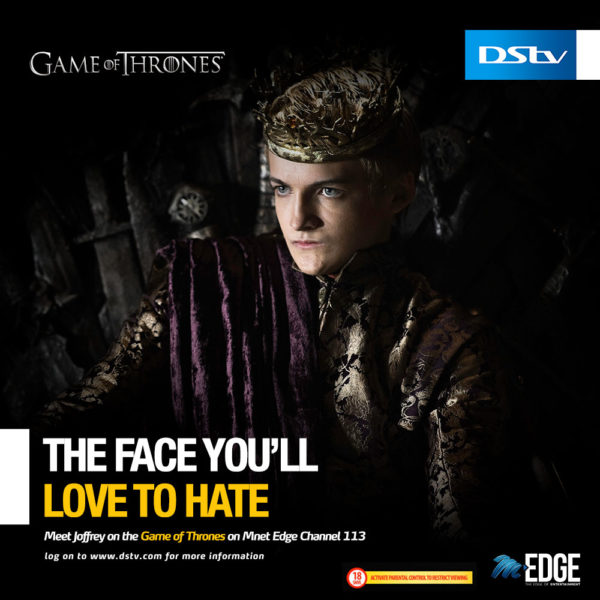 Now, as danger rises in the kingdom and the battle for the throne turns deadly, something stirs beyond the wall and wings beat in the sky.
Brace yourself as Game of Thrones Season 3 delivers the most brutal experience yet, only available on DStv!
Watch 2 episodes back to back on MNet Chanel 113, the home of HBO in Africa. Plus, if you own the DStv Explora Decoder, you can programme it to record every episode for later viewing at your convenience!
Also log on to www.dstv.com for more information, and ensure that you activate parental control to restrict viewing as this series is not for persons under the age of 18.
_____________________________________________________________________________________
Advertorial– Sponsored Content