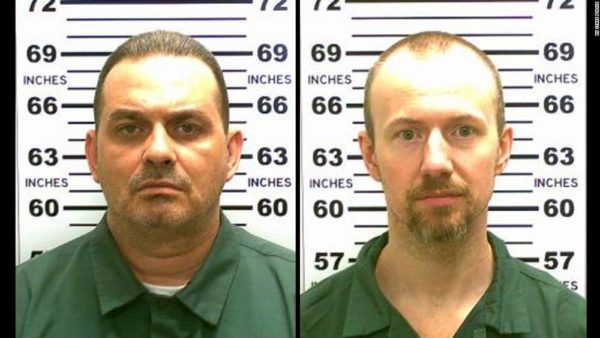 Two convicted murderers on Saturday escaped a New York Maximum security prison near the Canadian border.
It is suspected that the individuals may have gotten help both from inside and outside the prison, Fox News reports.
Sources say the pair used power tools to escape from prison, and investigations revealed that it probably took days to cut through steel walls and pipes and break through the bricks. As a result, authorities say they undoubtedly had help, as it would be impossible to carry out such drilling without anyone noticing. Once they got outside the prison, the disappearance was very swift, leading investigators to conclude that they had outside help.
The state of New York is offering a $100,000 reward for any information that leads to the capture of the escaped prisoners.
According to reports, the prisoners are: "David Sweat, 34, who was serving a sentence of life without parole for the 2002 killing of a sheriff's deputy. Richard Matt, 48, who had been sentenced to 25 years to life for kidnapping, killing and dismembering his former boss in 1997."
The prison the jailbreak occurred in, "Little Siberia" is said to house nearly 3,000 inmates, guarded by about 1,400 correction officers. It is surrounded by farmland and forests, and is only about a 45-minute drive by car to Montreal.
This is the first jailbreak in the facility's history.
Photo Credit: CNN