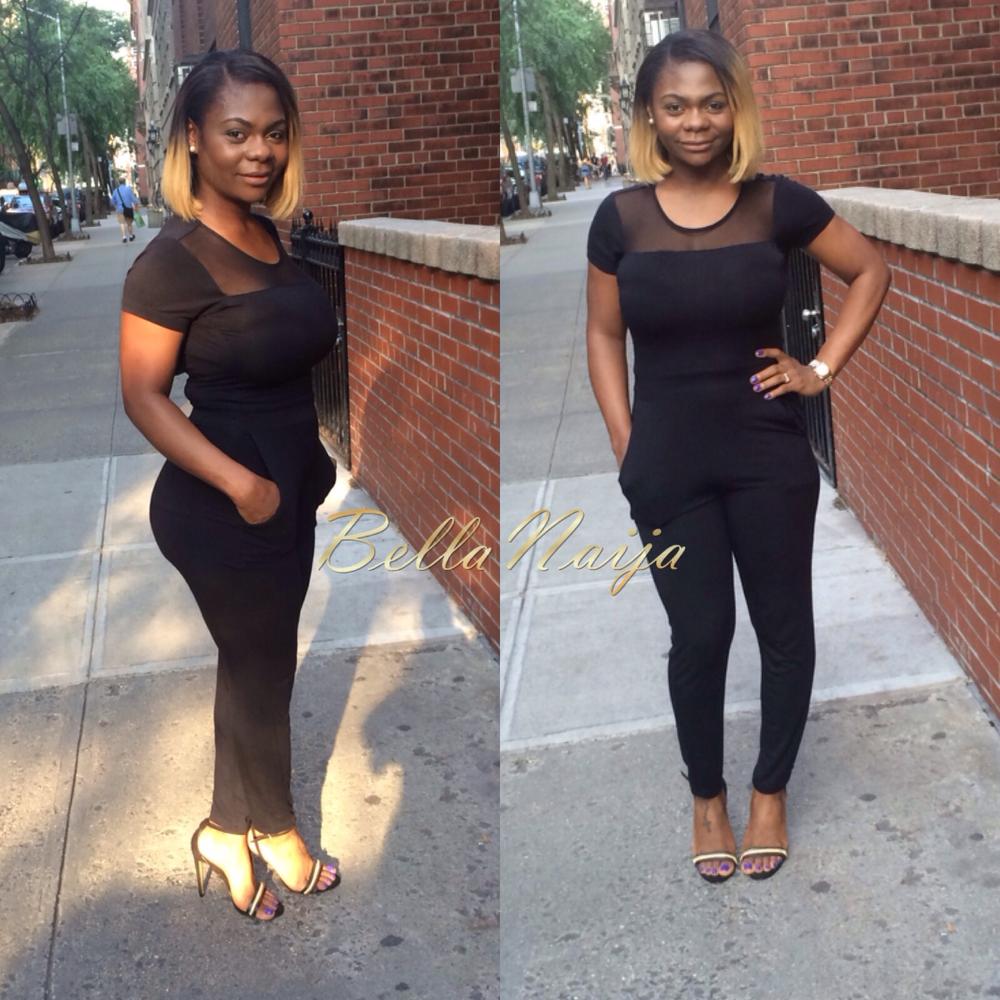 Karen Igho Rakos gave birth to her first child, and she's told BN his name is Samuel, 2 weeks ago – on July 4, 2015.
Click here for first photo of mum and baby!
Now the one time Big Brother Africa winner, known for her shapely body on the show, has shared these photos of her post-baby body with BellaNaija first, as she thanks bloggers and news agencies for congratulating her.
In her first look, an orange off-shoulder tea length dress, she pushes around her pram with joy.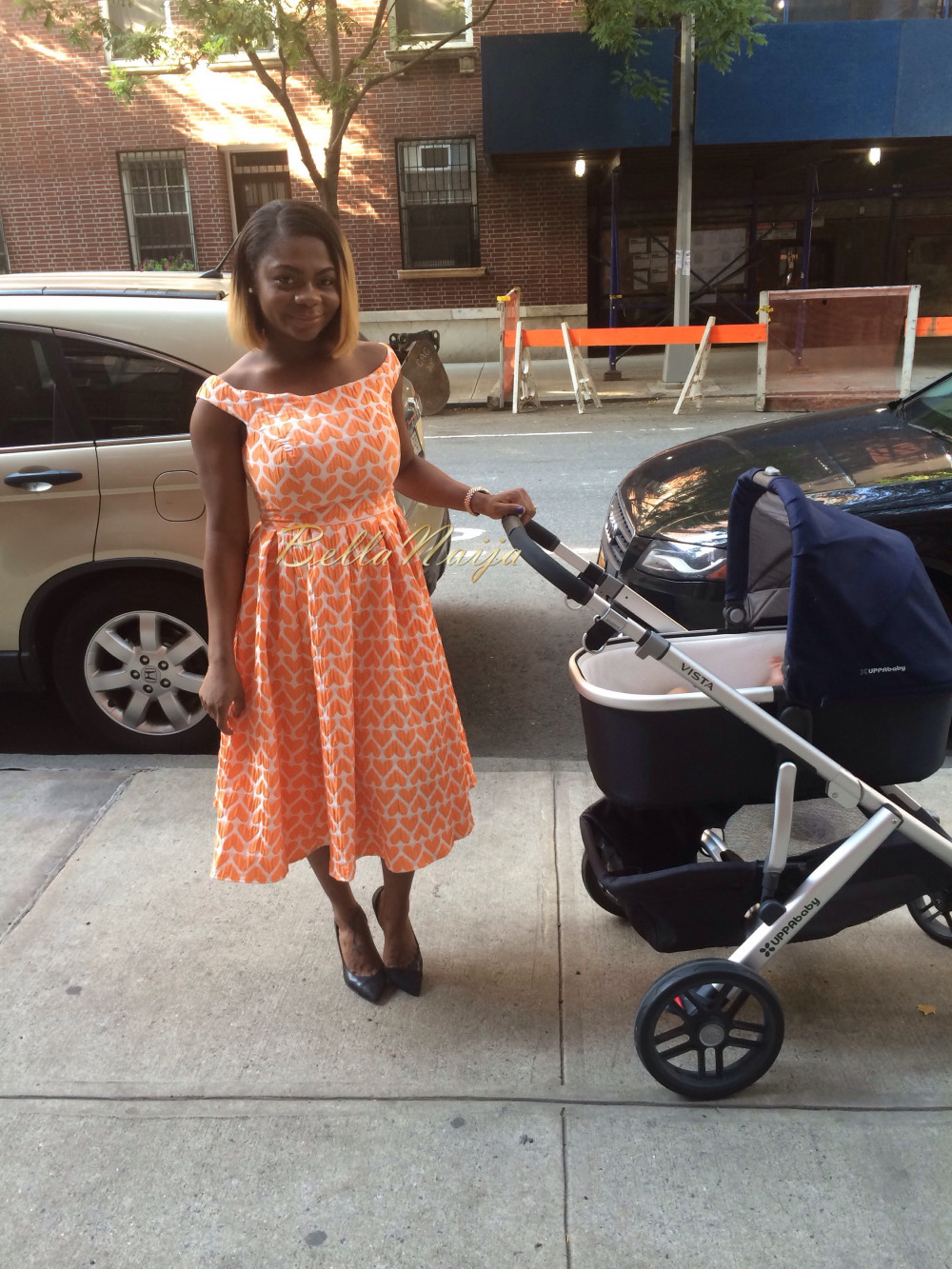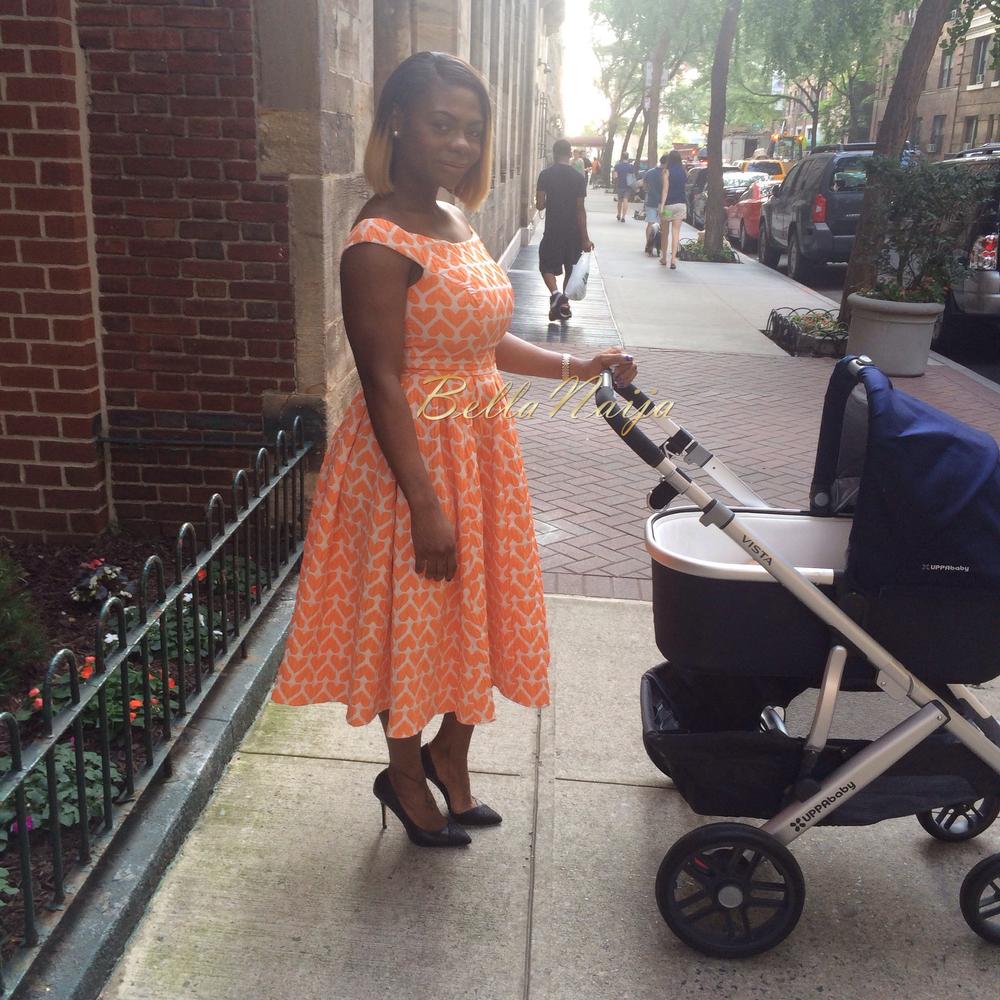 For this second look, it's the Karen we're used to in all black – a figure hugging jumpsuit with a short-sleeve top with mesh and slim-fitting pants.
For both looks, her ombré bob is a chic complement. The black and gold sandals elevate the look as well.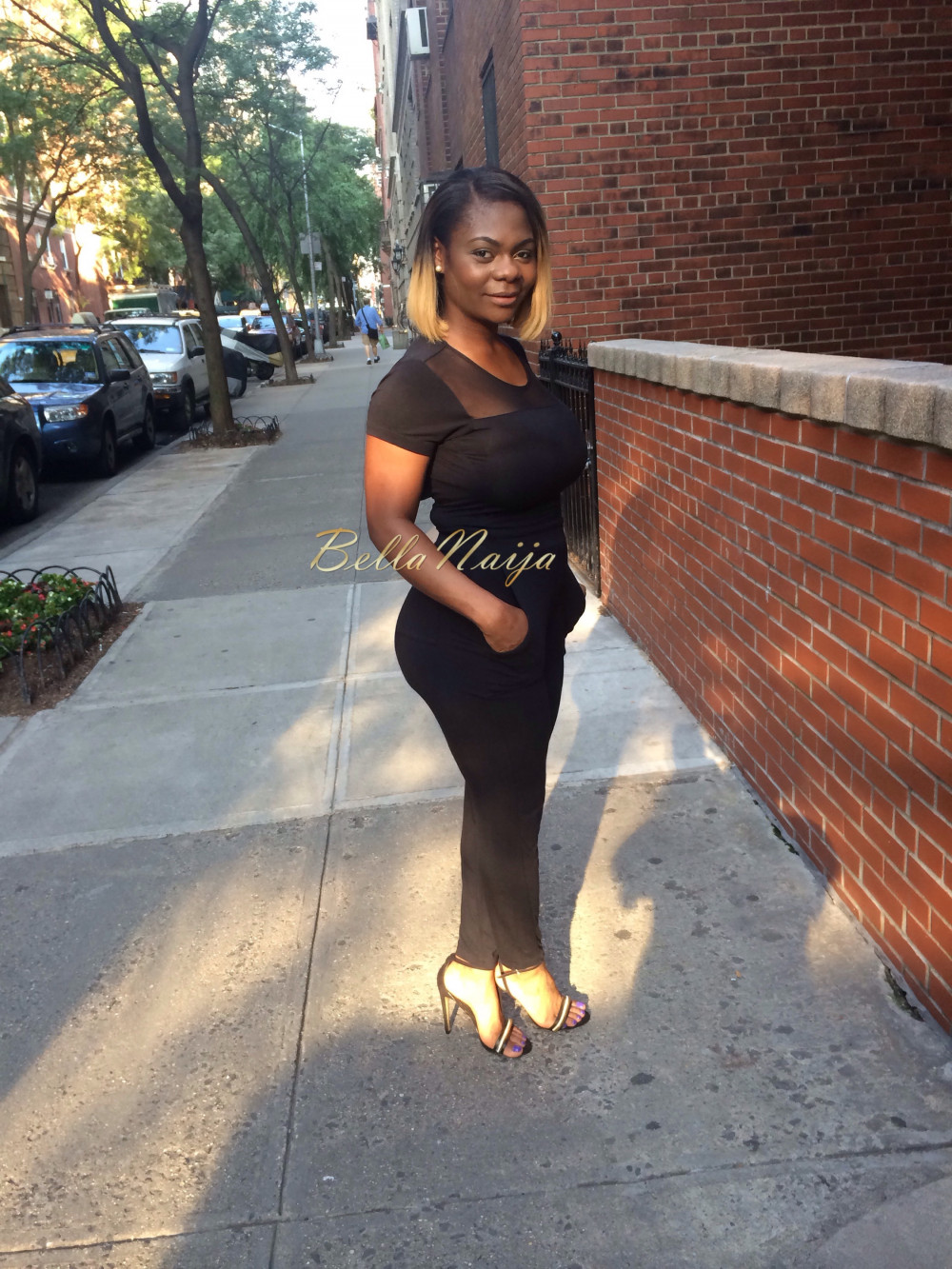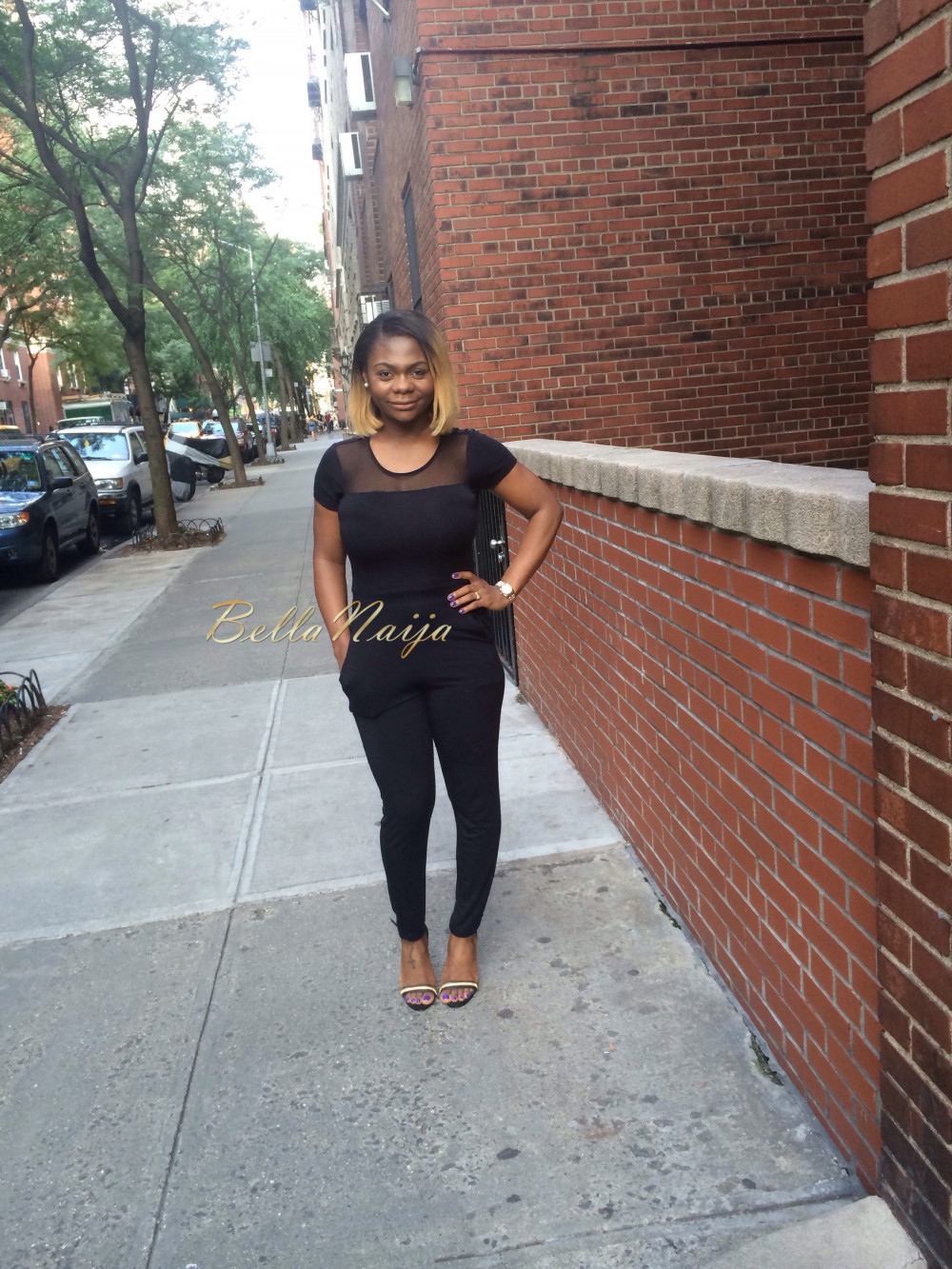 Lastly, here she is all casual in cargo pants and a black vest.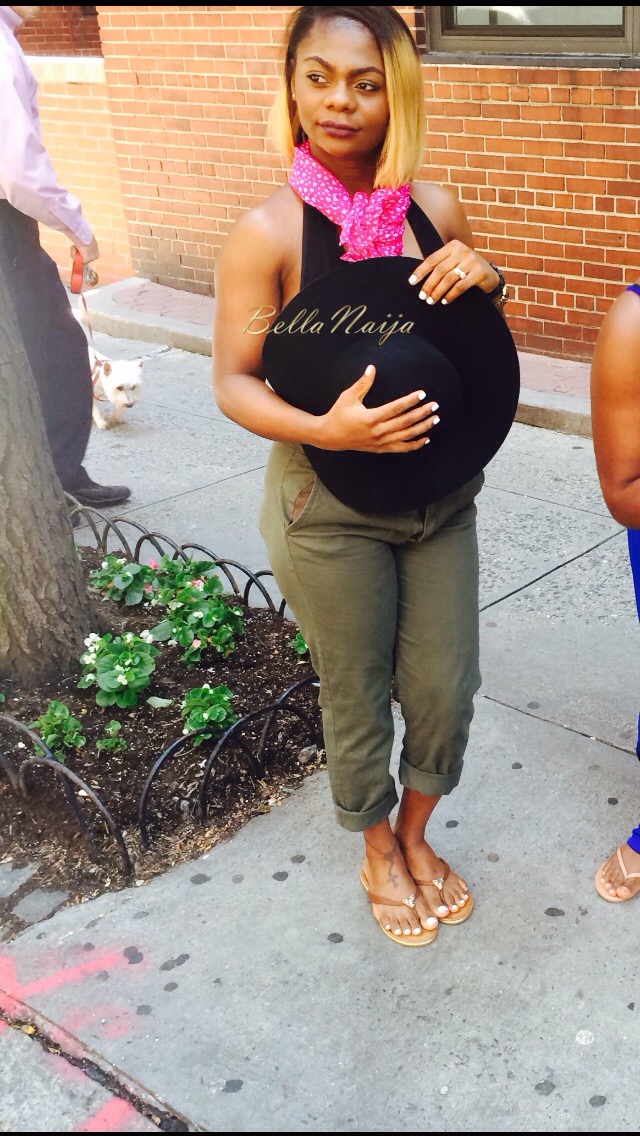 Looking good, Mrs. Rakos!