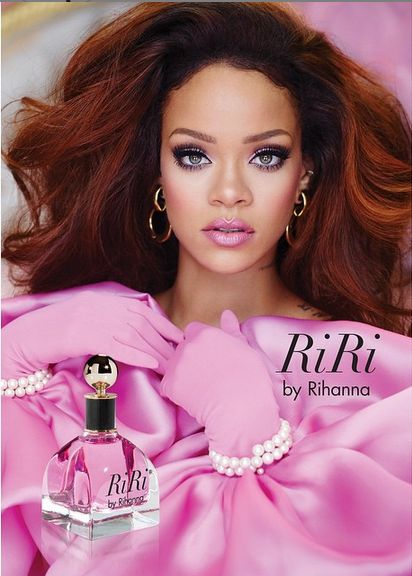 After giving the world a whiff of many fragrances like 'Rogue Love', 'Rogue' and '777 Nude by Rihanna Diamonds' and loads more, Rihanna – the girl you don't want to owe money, has announced a new fragrance titled 'Riri'.
We are so loving her first debut campaign image which has the star in a puffy pink dress extended complete with gloves accented with pearls, wavy blown out hair, and pretty makeup featuring bold feline eyes and pink lips. So Pretty!
Even though she isn't quite done with the new scents, she wants you to just sit and wait in anticipation for the magic.
She captioned the photo – "Excited to announce my newest fragrance 'RiRi'," on Instagram.
Rumor has it that the fragrance is super adorable and has basic yet strong notes. We can't wait to sniff.
Photo Credit: @BadGalRiri (Instagram)