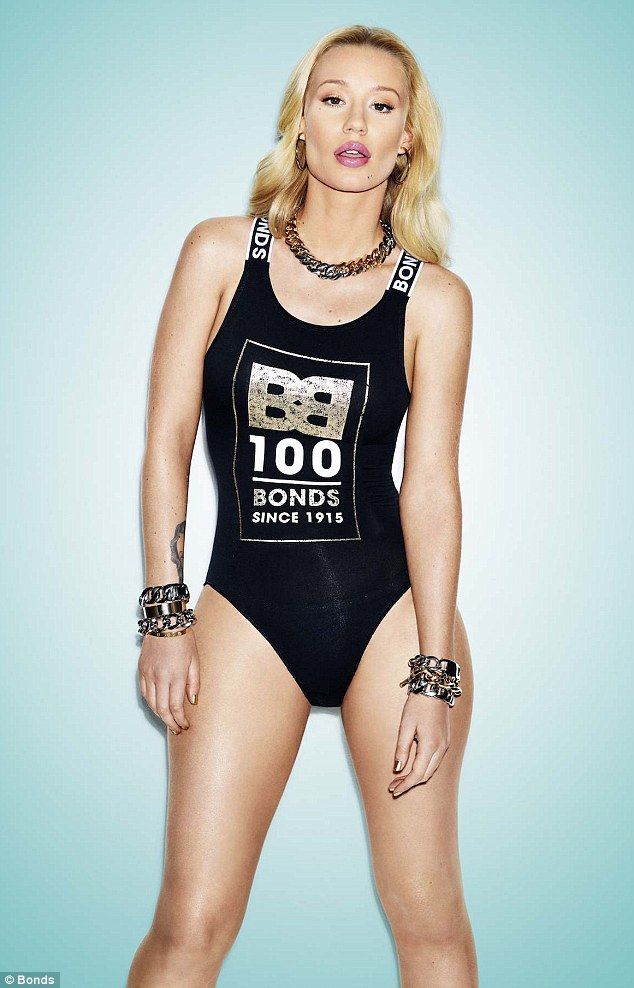 Hello hot lady!
After admitting to having breast surgery, it looks like Iggy Azalea is over the rumors and backlash and has moved to loving her body in every way. The Australian singer bares her famous figure in underwear brand – Bonds 100th Anniversary campaign and looks sexy in all the pieces.
Clad in floral prints, white toned bras, shorts, a one-piece swimsuit and more, the pieces detailed with the 'Bond' anagram hugs Iggy's curves as she stares into the cameras and strikes easy poses.
But alas, image-conscious Hollywood does have a way of getting to you. The Aussie star spoke to The Sunday Telegraph saying – "I felt really big. Then I'd look in the camera and be like, "actually I look totally fine". I think that's what it is like with all women though right?"
Other hot celebs are also supporting the brand with sultry poses. Other names include Miranda Kerr, Ruby Rose, Kelly Gale, Jessica Hart and Rachel Taylor; which could also lead to an Australian tour.
To find out more, you can visit Bonds.com.au!