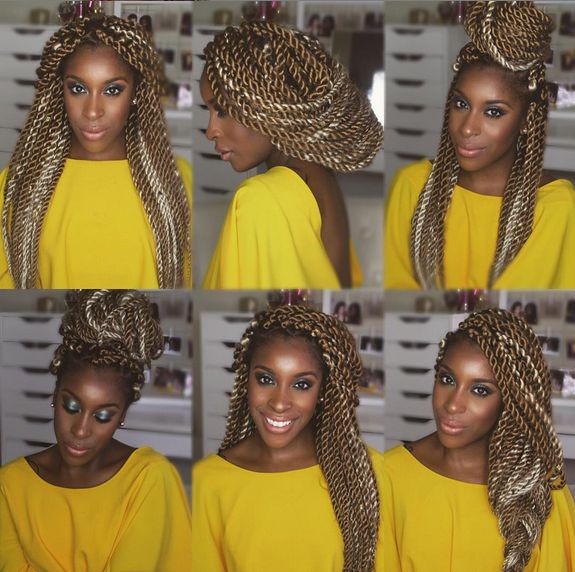 Got braids, Senegalese or Marley twists? Then I have just the thing you need – styling ideas!
Working with braids can be a bit of a hassle, that is why BN Beauty has this video from Jackie Aina of MakeupGameOnPoint, to take some of that stress away. With 6 quick & easy styles that can take your braids from regular to 'boom pow', she gives us a fun 3-minute tutorial that is sure to help you 'werk' it.
From a messy bun for our bed-heads out there, to a trendy half top-knot and a jumbo braid, I can't wait to start rocking these fab styles.
Watch!

Photo Credit: @JackieAina (Instagram)