If you don't know Dabota Lawson, where have you been?
The former beauty queen married billionaire businessman, Sunny Aku, in December 2014 (click here for the Exclusive official photos).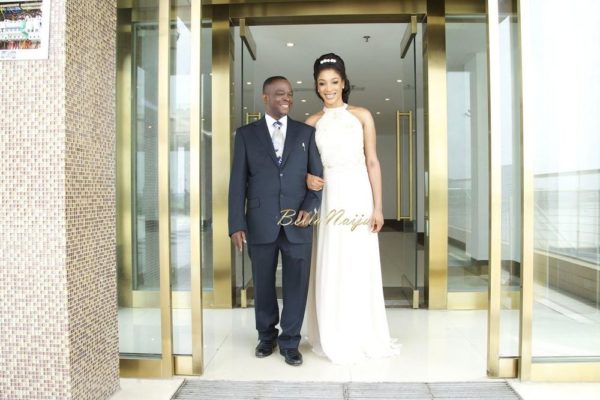 After jet-setting around the world, she's decided to set her sights on building a brand around what made her famous – her beauty.
Her new line of cosmetics is named after her, 'Dabota Cosmetics', she's the face of it, and get this, it's a subsidiary of her company, Billionaire Wife Ltd.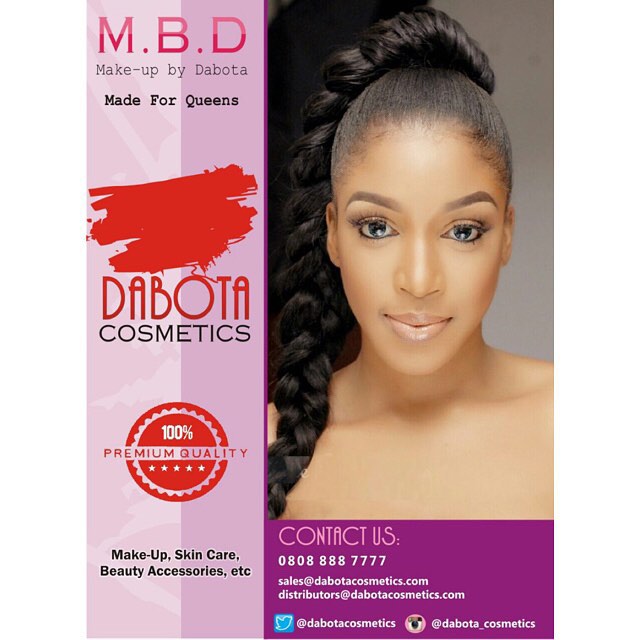 In her introduction to the brand, she made it known she's been passionate about the industry since she was a little girl. In an ode to her beauty queen days, the tagline for the brand is 'Made for Queens'.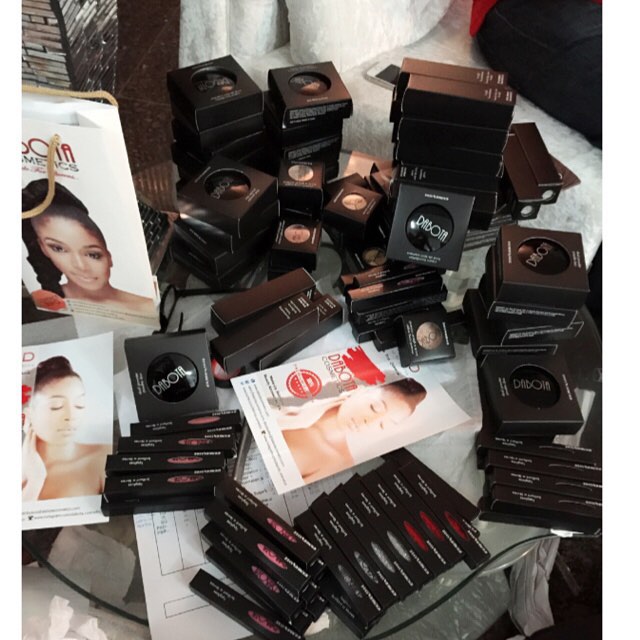 She wrote,
Ever since I was a little girl I've always loved to glam up, and those who knew me back then knew how obsessed I was with makeup and anything glamorous!

As a young girl I dreamed of being the face of many big cosmetics brands, and as a young woman, worked tirelessly towards achieving that. But I guess God had bigger plans for me.

A few years ago a strong word came to me but I was scared; I didn't know how to go about it or where to start from. Then I started attending cosmetic trade shows and I started meeting with big manufacturers in different countries to get more education about the business and suddenly I was speaking a different language! It was not just about colors or what I really liked; I realized that there was a whole lot of work that had to go into starting one's own cosmetic line. The sudden reality of the scope of what needed to be done also nearly discouraged me.

Keeping my plan a secret all these years made it even more difficult to bear when I was faced with challenges, because I didn't want anyone to discourage me or jinx it. So I didn't have that necessary support system of friends and family to run to or talk through the trying moments I experienced.

Finally, just under two years ago, I decided to stay committed and do what needs to be done to bring my dreams to life, and after so many ups and downs God almighty did it. He gave me directions and taught me a lot that I didn't know about this industry…

And today we have DABOTA COSMETICS! @dabota_cosmetics"
***
Best of luck with the new venture, Dabota! Let's see what else 'Billionaire's Wife Ltd.' has in store.