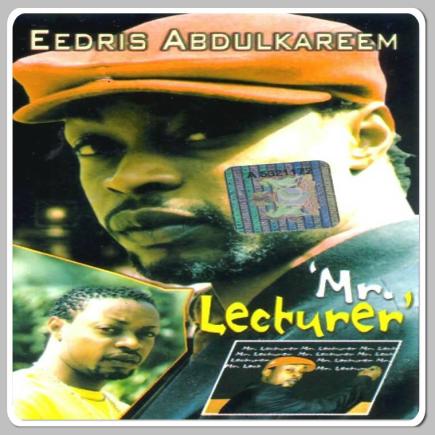 #BeingFemaleInNigeria is a hot topic on social media about the various issues affecting females in Nigeria.
One of the issues include male figures of authority with illicit proposals; like lecturers threatening to fail female students unless they get sexual favours. Eedris Abdulkareem's "Mr. Lecturer" shines some light on the topic.
Released in 2002 under Kennis Music's label, "Mr. Lecturer" was a hit track about the problem of sexual harassment in Nigerian universities. The Kano born rapper addressed the issue of male lecturers exploiting female students and requesting sex and money in exchange for good grades. The track generated a lot of controversy and got even more popular with the video release which marked Eedris' first video hit.
Eedris Abdulkareem used the fictional character of Bimbo Owoyemi to comically illustrate the issue but what's unfortunate is 13 years later, the lyrics of the song are still relevant.
Watch!
Listen to Eedris Abdulkareem – Mr. Lecturer
[audio: https://www.bellanaija.com/wp-content/uploads/2015/07/Eedris-Abdulkareem-Mr-Lecturer-BellaNaija-July-2015.mp3]