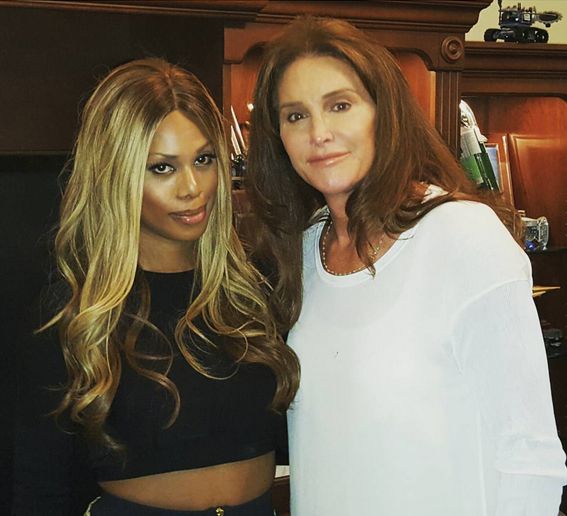 They've defended each other on social media, in the press and are the celebrity spokespersons for the Transgender community. So when OITNB actress Laverne Cox and KUWTK star, Caitlyn Jenner met a day ago at a private screening of Caitlyn's "I Am Cait" docu-series, it was a long-awaited moment.
Meeting with a large group of women for the screening, Laverne and Cait got a chance to talk and took a selfie to commemorate the moment. Laverne wore a black long-sleeved crop top and tribal print skirt and Cait went simple with a white top and denim trousers.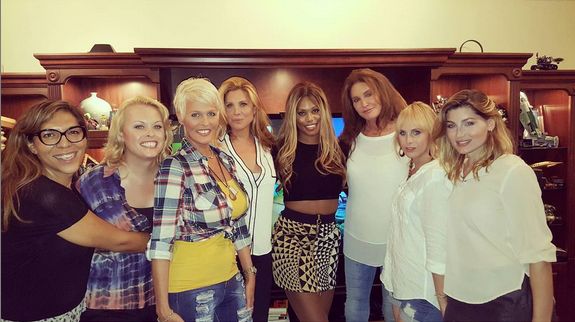 Laverne posted the photos of the evening on her Instagram page. She captioned it – "@CaitlynJenner and I finally met in person at a special private advanced screening of #IAmCait #TransisBeautiful #GirlsLikeUs #CaitlynJenner."
She also told E News! that Cait had contacted her for some advice when she decided to announce her transition; and she couldn't be more proud. "I was deeply moved by About Bruce and Caitlyn's family's very really struggle with this change and the deep love and devotion that they have for Caitlyn was deeply moving.""I cried many, many times watching it."
The "I Am Cait" docu-series is set to be aired on Sunday 26th July 2015 on E!
Photo Credit: @LaverneCox (Instagram)