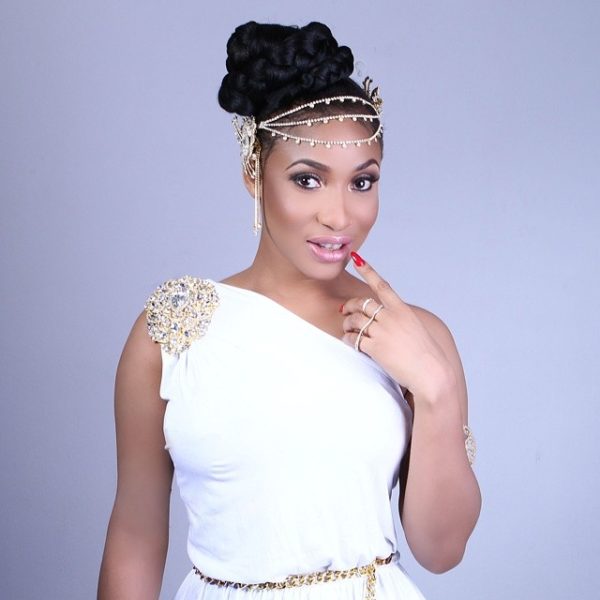 In a pretty long post on social media a few minutes ago, Nollywood actress Tonto Dikeh has sent out a message to her haters.
While appreciating her fans and announcing that she constructive criticism is the vanguard of her daily growth (her words), she also addressed the other 'fans' who have the Pull Down syndrome and never have anything constructive to say.
She explained her need to speak out:
I take constructive criticism well. It's the vanguard for my daily growth but I don't let it control me or get stuck with me. It cements my iron clad conviction in God and No man.

I wanna thank my Fans, the true believers for being the vehicle God uses to convey me to the doorstep of my vision over the years. You guys are the true visionaries.

The custodians of my Journey, the other side of the divide, however are the proponents of the term known a as #PD the pull Down syndrome aka beef aka Haters… There's nothing constructive here just pure Poison. And it kills me to even dignify their Bs, Note I stand to say I don't GIVE a hoot what u say, how you say it or where you say it. As long as a dim don't go off my money… Am already in a high place than you and only there can I look down at ur senseless doings and have a great laugh sipping on my Mojito

For them I have developed an innate fetish for the Delete/Block option on social media. I couldn't care less about their wanton exhibition of gross insecurities. I am ridiculously comfortable and Happy with WHO I AM. My space is filled with too many Untapped goals my sight is set on a horizon only the truly fearless dare… I simply haven't got the time to look at how people spend their days. Whatever Rows your boat is entirely your consequence. It's not Arrogance. It's being in deep cognition of my place in Jehovah's blueprint. Besides I could never succeed at being someone else.
Tonto Dikeh has been in the media lately more for her personal life than for her movies. The actress also recently updated her Instagram profile to say 'Mrs Tonto w. c Dikeh D*'