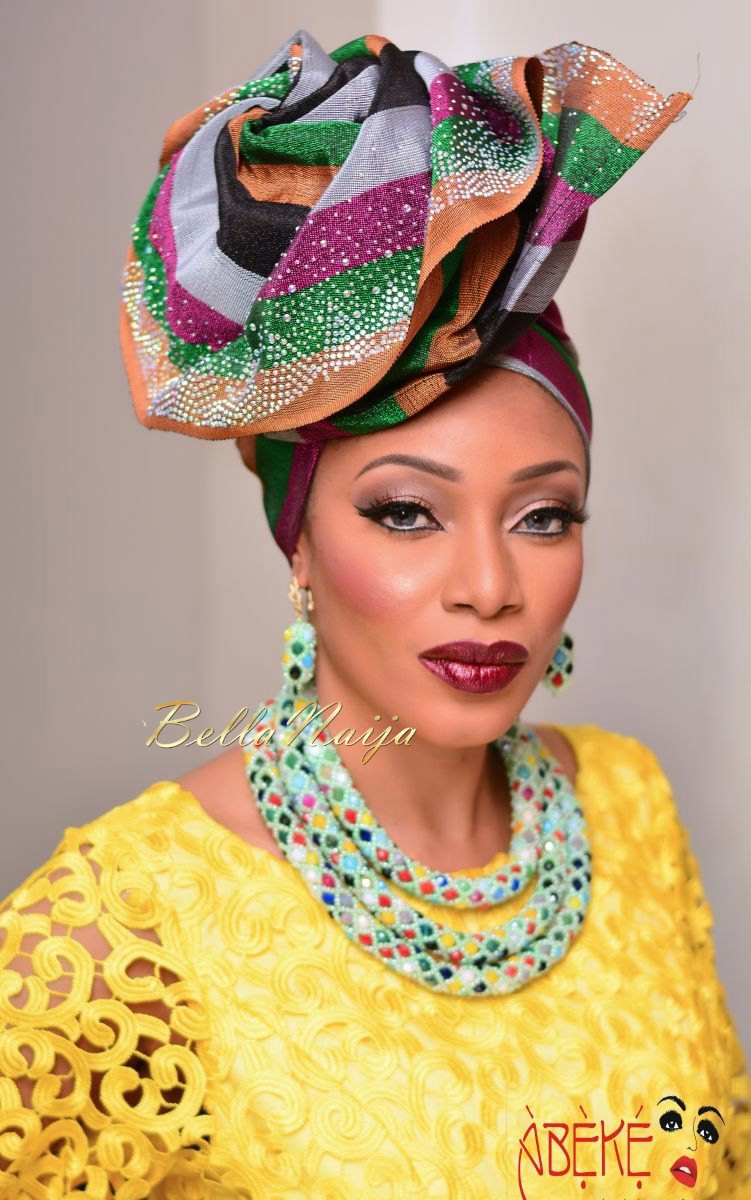 If there is something we love about change, it is the ability for something traditional to evolve into something exquisite.
A few months back we shared a photo of fashion designer Deola Sagoe in one of her stunning pieces, rocking a unique head piece. With makeup by Abeke Makeovers, she also got a signature treatment by the makeup artist – one of her unique avant-garde geles (Click here if you missed it).
The avant-garde geles are quickly gaining popularity as more women like Toju Foyeh and Temi Dollface are taking on the unique head pieces created by Abeke a.k.a "Abekeonigeleara" (which translates as Abeke the maker of Spectacular geles).
In an earlier Instagram post she wrote: "So let me use this opportunity of it being my birthday to launch a project that is very close to my heart. I've been looking for a gele style for people who are show stoppers and trend setters, who are bored with our usual gele style because they've tied 1 too many of them. I have finally created it and I'll be showing you 3 of them. All were tied using the same method but with each bringing out unique shapes depending on the shape of the face and the person's personal style."
Gathering inspiration from the Victorian Era, Vivienne Westwood, Sex & the City, as well as abstract concepts like letters, flowers, stars and more, she has created a photoshoot that shows the intricacy and beauty of each traditional but unique piece.
See images below;
Photo Credit
Photography: Funmilola Olurinola of Abeke Makeovers Limited (Website: Abekemakeovers.com | Instagram: @AbekeMakeovers)
Makeup: Abeke Makeovers
Beads: Gbemi Balogun of Gee Balo Beads
Aso Oke: Molbaks Alaso Oke
Lace Fabrics: Adenika Kassim