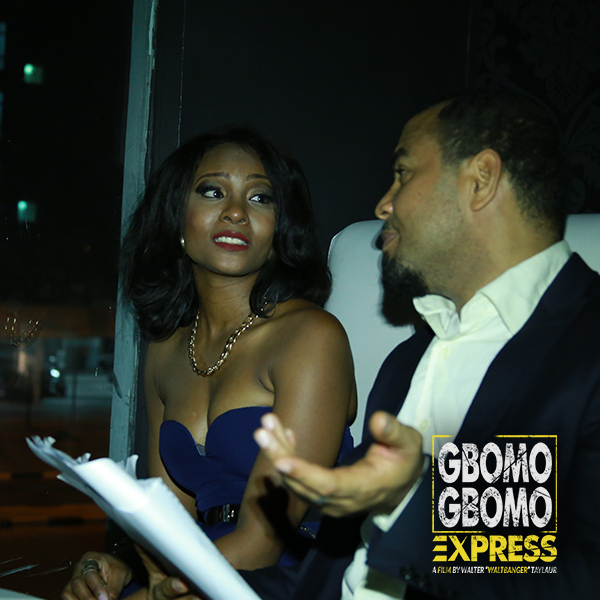 Ramsey Nouah, Gideon Okeke, Osas Ighodaro and more star in a new crime movie called 'Gbomo Gbomo Express'.
The movie, set to be released in the third quarter of 2015, features an ensemble cast and co-stars Blossom Chukwujekwu, Alexx Ekubo, Ikechukwu, Shaffy Bello–Akinrimisi, Kenneth Okolie, Omoye Uzamere, Niqua Johnson, Shakar EL, Kiki Omeili, and Gbenro Ajibade and Ben Thomas.
In the movie, Ramsey Nouah plays a record label executive, who is kidnapped by a trio of small-time hustlers, played by Gideon Okeke, Kiki Omeili, and Gbenro Ajibade.
The movie was directed by Walter 'Waltbanger' Taylaur.
See photos behind the scenes below.