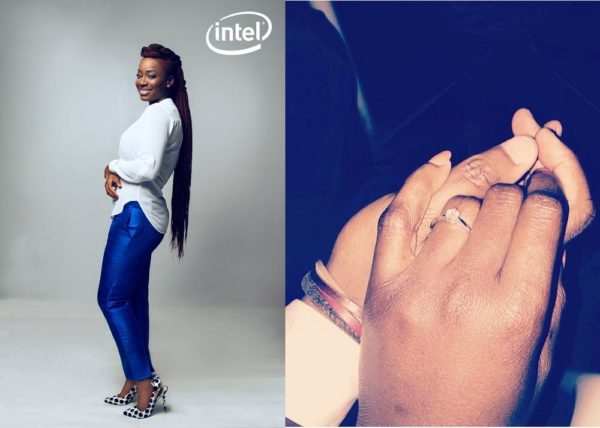 Yayyy!!!
It's shaping out to be a pretty fantastic year for Titilope Sonuga.
The actress (she played Eki in Ndani TV's Gidi Up Season II) and spoken word poet got an opportunity to perform her thought-provoking and stirring poem at the swearing-in of President Muhammadu Buhari, then she was named the first Intel® She Will Connect spokesperson in Nigeria and now she is engaged!!
She shared the lovely news on Instagram along with a photo of her cute ring.
She wrote: One day I will write a story about this heart of mine. The journey it has been on. But for tonight, it is bursting knowing that I said yes to my best friend and suddenly I am home.
We are super excited for her and can't wait to hear all about the proposal.
She got engaged to her photographer boo, Seun Williams.
Photo Credit: Instagram.com