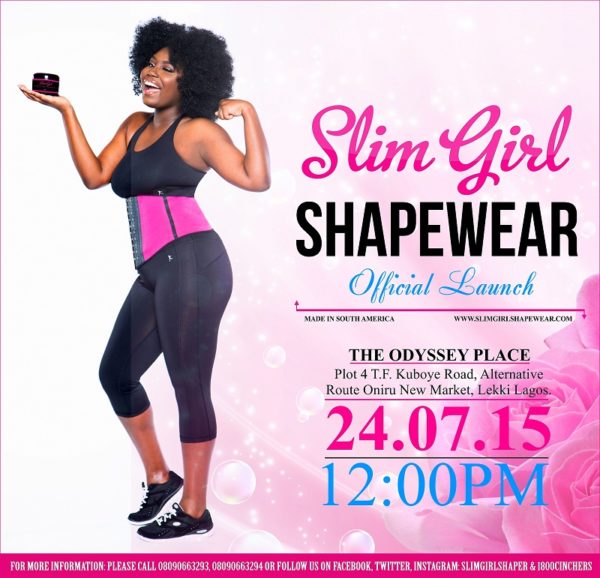 The owner of 1800cinchers was once featured on the Wendy William Show for remarkable work of service and commitment to good looks of the human body. Still from the same team, they've unleashed another store in Lekki, Lagos called Slim girl Shapewear with warehouses in Atlanta and London and shops in Atlanta and Lekki.
They are popular for their waist trainers, Slim gels, Cinch leggings, Butt lifters and many more. They've worked with top celebs like Rasheeda from Love and Hip Hop, Tiny, wife of TI the Rapper, Toya Wright ex wife of Lil Wayne, Snooki from Jersey shore, Ramona Rizzo from Mob wives, some Basket Ball wife stars, Tameka Rivera, Wacka Flocka's wife, Joselyn Hernandez, etc.
Store Opening:
Date: Friday, July 24th
Time: 12 PM
Venue: The Odyssey place, Plot 4 T.F. Kuboye Road, Alternative Route Oniru New Market, Lekki Lagos
Phone: 08090663293, 08090663294 | Website: www.slimgirlshapewear.com
Follow 1800cinchers on Facebook, Twitter and  Instagram
Its absolutely where you want to be!
____________________________________________________________________________________________________
Sponsored Content