Are you a Professional Makeup Artist available in Lagos or Abuja? Slim Girl is looking for you!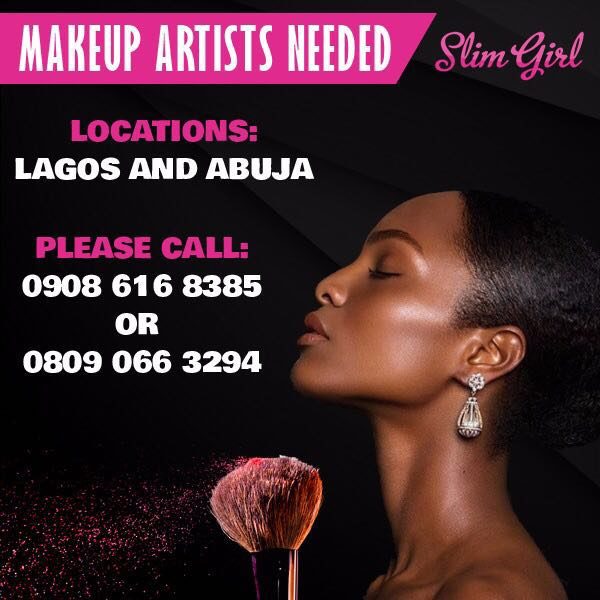 Slim Girl Shapewear is looking for makeup artists in Lagos and Abuja!
If you are good at what you do, please call Slim Girl on 09086168384 & 09086168385.
Days: Mondays – Fridays (9.00 am – 6.00 pm) and Saturdays (10.00 am – 6.00 pm).
—————————————————————————————————-
Sponsored Content