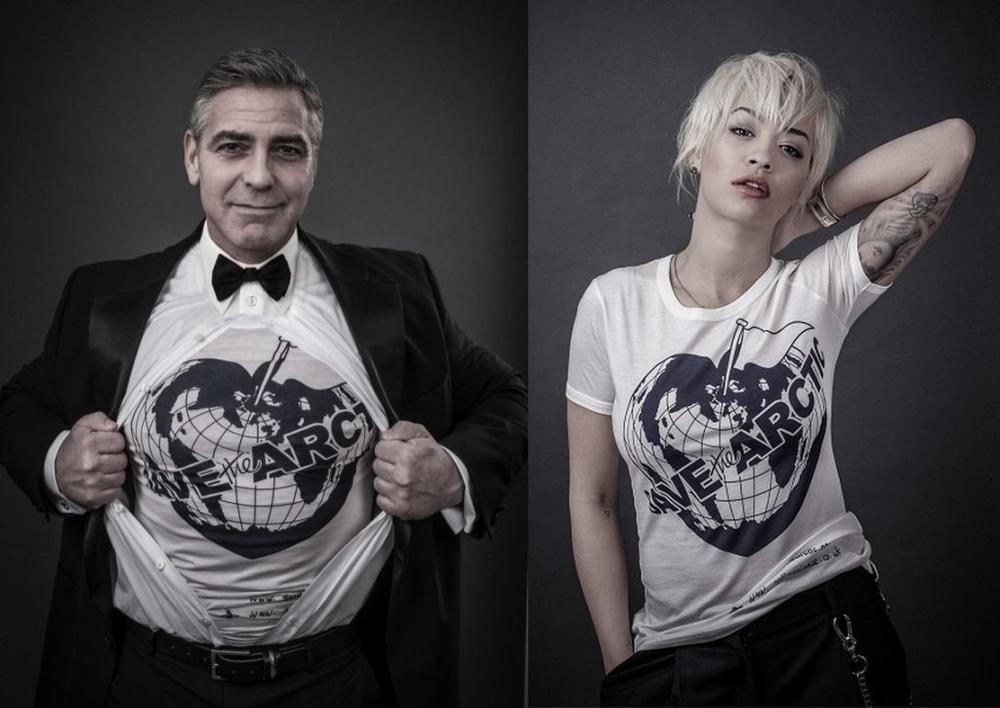 Fashion designer and activist, Dame Vivienne Westwood has a dream where the world is a better and safer place. To help make that dream a reality, she has started many projects like collaborating with Ethical Fashion Initiative to support African Artisans, creating "Ethical Africa" bags and more.
Her latest project – trying to save the Arctic. She recruited some of her celeb friends like George Clooney, Jerry Hall, Naomi Campbell, Rita Ora, Hugh Grant and more to raise 10 Million signatures to stop the proposed drilling in the Arctic in a new Greenpeace initiative.
Sporting slogan t-shirts designed by the designer, and shot by Andy Gotts, Vivienne shared how important this initiative was to her with Dazed magazine. She said – "This is a matter of life and death – if we don't save the Arctic, the human race will not survive." "This drilling madness in the Arctic has to stop. There are seven-million people signed up to Save the Arctic, with global public opinion still growing – we need to continue this momentum until it becomes a torrent they can't afford to ignore".
See some campaign images below;
For more info about Greenpeace's Save the Arctic initiative, visit greenpeace.org.uk