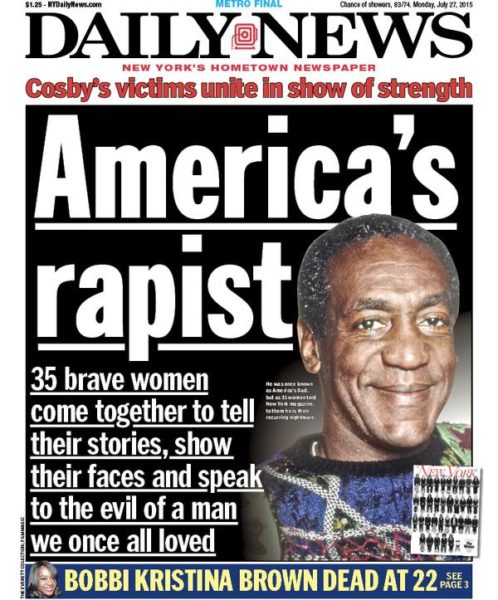 Last night New York Times unveiled the weekly cover featuring 35 women who are alleged victims of comedian Bill Cosby (click here if you missed it) and the New York Daily News went a step further by picking up the story on their front page and branding Bill Cosby 'America's Rapist'.
Looks like the tabloid paper was playing on Bill Cosby's title as 'America's Dad' but a number of people find it to be in poor taste.
What are your thoughts?
Read more from New York Daily News here.
Photo Credit: New York Daily News | Twitter