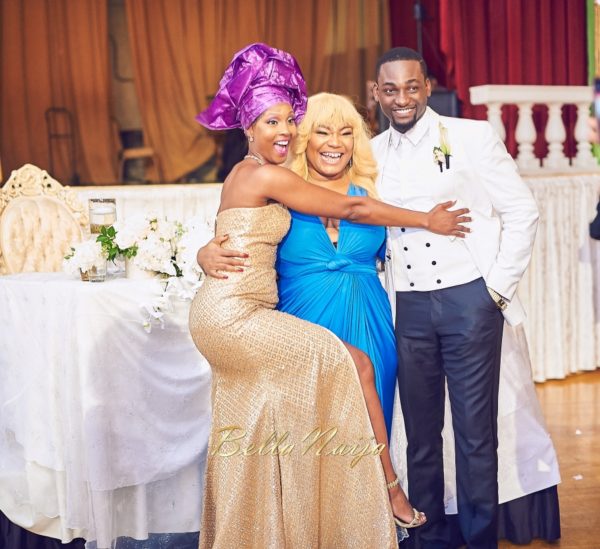 The DZRPT TV team is back at it again! Taje Prest of 'The Wedding Guest' travelled to New York for Osas Ighodaro & Gbenro Ajibade's wedding.
The hostess wore a blue knot wrapper and matching top, with her signature blonde hair, and chatted with the bride and groom and other stars at the wedding.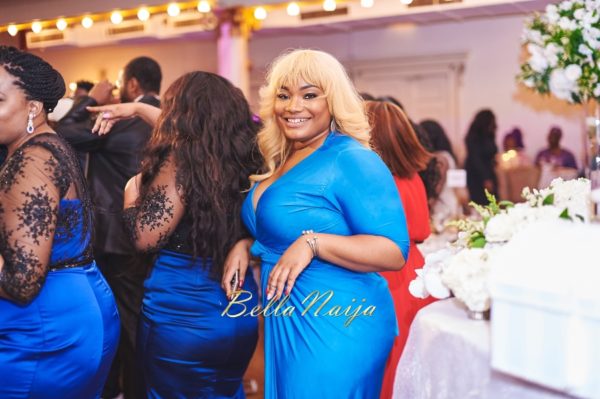 Like the video coverage for the traditional wedding, it was full of interviews, dancing and performances.
See the wedding clips below!
***
Watch Part 1
In this clip, Osas says how excited she is to start this new journey with 'her man'.
Dr. SID shares what he has learned, being a newlywed himself – "your wife is always right"!
Seyi Shay performed 'Murda' and Dr. SID performed 'Surulere'.

Watch Part 2
Osas' sorority sisters from AKA – Alpha Kappa Alpha sang to her, and Gbenro's groomsmen mumbled along to Bobo by Olamide while he sat in their midst.

Watch Part 3
Osas threw the bouquet! Lots of dancing and spraying happened – Osas danced in to Yoruba music in her gold dress.

Photo Credit: Fola Lawal | www.FolaLawal.com