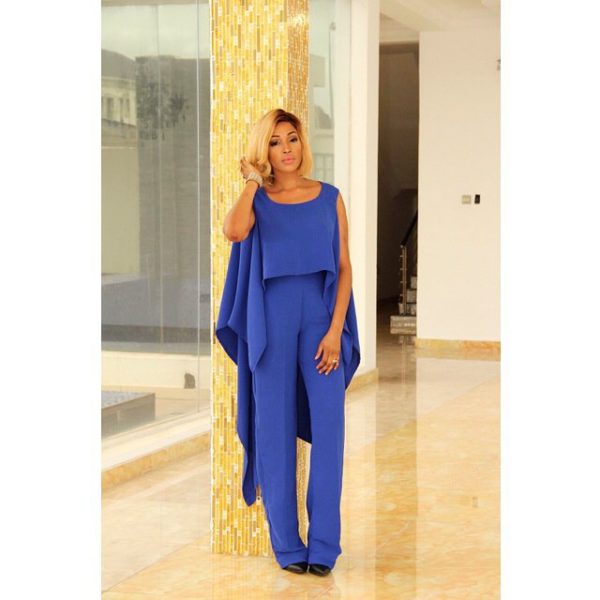 Beauty Queen turned Billionaire Wife (that's the name of her company too) Dabota Lawson has addressed rumours about her marriage allegedly breaking up.
This past weekend, she uploaded new photos and shared that the photoshoot was directed by her husband as an anniversary gift.
Last night, Dabota and her husband, Sunny Aku featured in a new instagram video. The loved up couple let their fans know that "they are not breaking up and are still very much in love and happy".
Dabota added this as a caption to the video.
Don't let the media fool you "Fictions are necessary for the people, and the Truth becomes deadly to those who are not strong enough to contemplate it in all its brilliance. One love bebeeeesss
The beauty queen's recently launched line of cosmetic products are currently sold online and via stockists.
Photo Credit: Dabota Lawson – Instagram