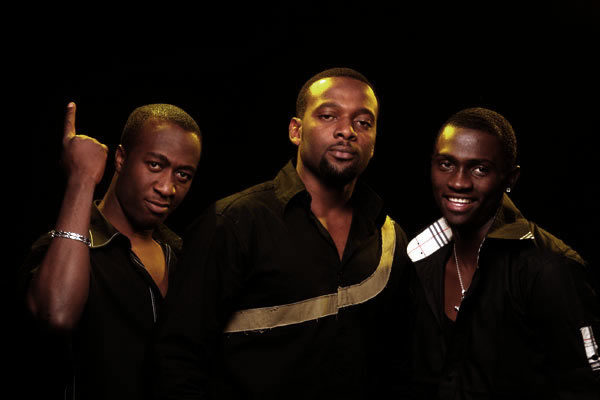 We all know Styl Plus (Africa's "Boys II Men")!
Shall we have a good laugh with the comedic song "Iya Basira" by the pop group – Styl Plus (originally STYL)?
This musical group made waves in the early 2000's and their debut album "Expressions" housed numerous hits including "Olufunmi", "Imagine That", "Call My Name" and more. Among these hits was "Iya Basira"!
This comical ballad describes the activities at a local restaurant (buka). They also sing about how addicted they've gotten to Iya Basira's food to the extent they no longer eat at their mum's house or girlfriend's place. The song got even more popular with the release of the very funny music video which received massive airplay at the time.
Where are they now? The group broke off several years ago after one member of the group; Tunde Akinsanmi decided to pursue a solo career, leaving Shifi Omoefe and Zeal Onyecheme. It's exciting to know that the group is planning to make a comeback in 2015.
While we wait for their comeback, watch and tell us what makes Iya Basira's food so special!
Listen to Styl Plus – Iya Basira
[audio: https://www.bellanaija.com/wp-content/uploads/2015/08/Styl-Plus-Iya-Basira-BellaNaija-August-2015.mp3]