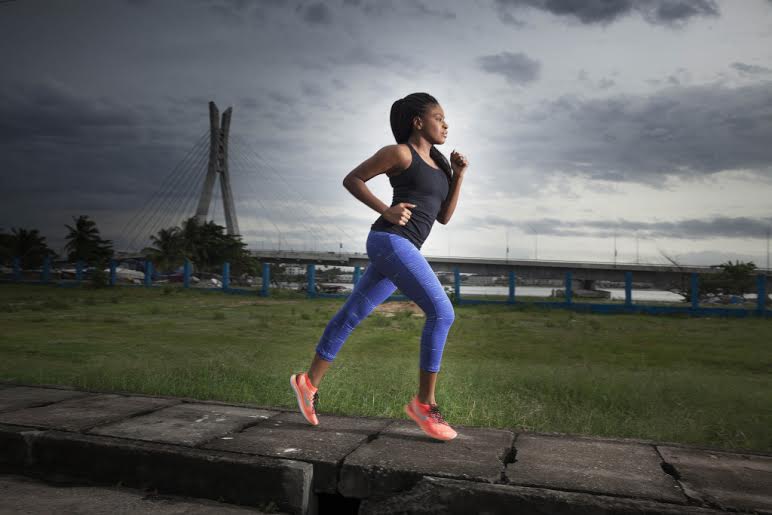 The life of a TV personality can be quite demanding – from being able to wear almost any fashionable item to going to various events in a week – you have to be in shape to stay on top of your game. So when magazine, Genevieve, reached out to one of the most popular TV personalities in Nigeria, Dolapo Oni, she had more than enough to share with their readers.
She dished on how she keeps her energy levels on track by regularly working out, even on those days when she is in between cities and continents.
She told the mag – "I've recently taken my training to the next level, determined on getting stronger, fitter and faster. Having a healthy mind and body is all the fuel I need to get through a tough day. Being in the media 24/7 means that I have to look good. You know I enjoy making a fashion statement, and there's no need for my training not to reflect and express my bold and bright personality." "I'll trade my heels for trainers any day…"
With pieces from Nike, Dolapo goes on to talk about some of her favourite exercises, outfits from the Nike collection and more. Be sure to grab this month's issue of Genevieve magazine to read more.
Photo Credit – Genevieve Magazine
Photographer: Yetunde Ayeni-Babaeko (Instagram: @YetundeBabaeko)
Makeup: Bimbe Onakoya (Instagram: @BimpeOnakoya)
Art Direction: Dimeji Alara (Instagram: @DimejiAlara)
Outfits: Nike (Instgram: @Nike)