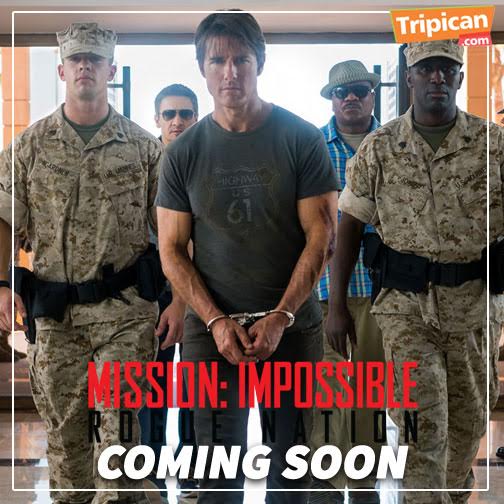 With Mission Impossible: Rogue Nation opening tomorrow, and with our activities geared towards prepping you for what is perhaps the most anticipated movie in this franchise, it felt better to save the best, or rather, the baddest for last.
Today, we bring to you Tom Cruise as Ethan Hunt.
Name: Ethan Matthew Hunt
Status: Alive
Active: (1988-present)
Age: 50
Date of Birth: August 18, 1964
Nationality: American
Affiliation: IMF
Formerly: United States Army
Profession: Training Officer (former), Field Agent, Field Team Leader
Marital Status: Married
Played by: Tom Cruise
First Appearance: Mission: Impossible
Last Appearance: Mission: Impossible: Rogue Nation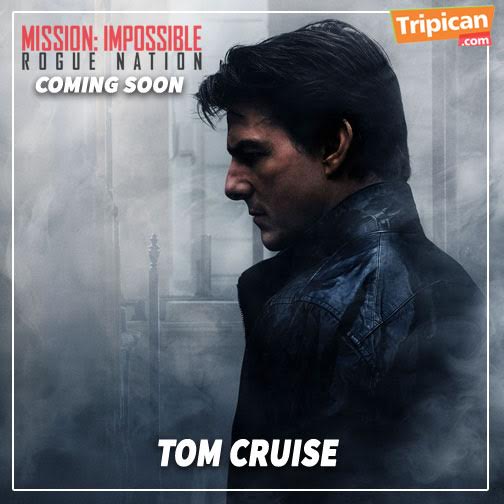 A master of many disguises, Ethan Hunt has displayed different acts over the years. Quite skilled in stealth and espionage tactics, he is one man that sure knows his onions well, and never fails to display them when the need for it arises. With a team of amazingly skilled and divergent members, we have seen Hunt handle each impossible mission assigned to the IMF over each movie, and even though the IMF was disbanded and he had to go rogue, Rogue Nation will see Ethan Hunt at his best ever, with action sequences that seem out of this world.
Incredibly intelligent, and almost recklessly daring in his missions, he is highly cunning, extremely astute and calculating, especially when it comes to knowing his enemies. He is highly idealistic and devises philosophical traps during debates.

Tom Cruise as Ethan Hunt brings nothing but his A-game to Rogue Nation, and he sure shows no signs of slowing down.
Catch all the action as Rogue Nation opens in cinemas tomorrow. Pre order your tickets HERE.