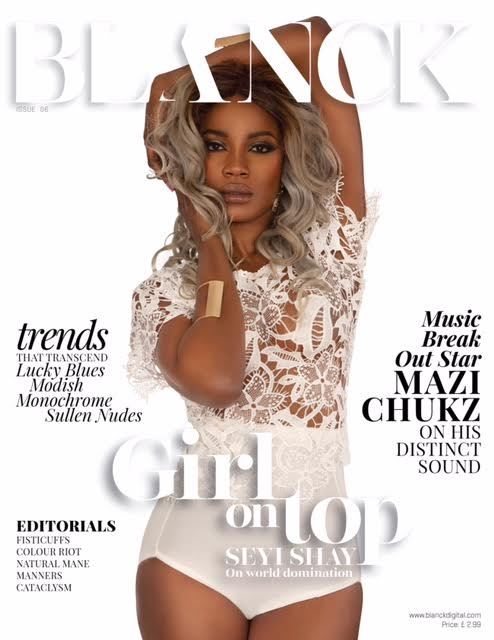 This girl is on fire!
Blanck Digital Magazine's September 2015 issue is out. On its coveted cover is Nigerian singer and songwriter Seyi Shay.
With so much buzz about her latest single and video, Right Now, it's no surprise the publication brands her the "girl on fire."
We are treated to three equally appealing covers. The music star flaunts her curves in three different white outfits.
In the publication, Seyi discusses how she rises above negativity that comes from the media.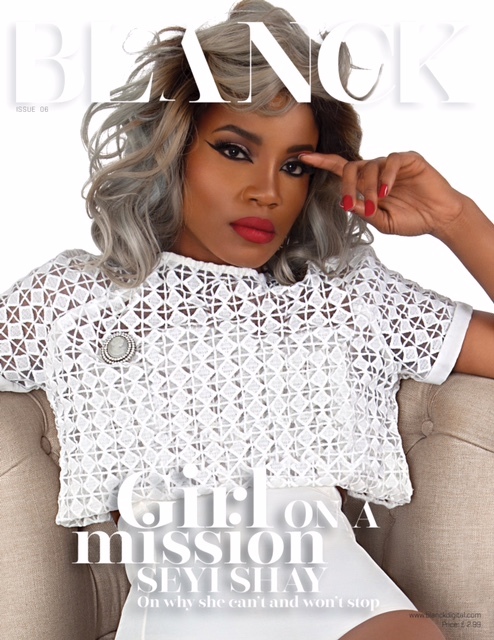 "I won't say I read news reports on myself often. I check them out sometimes just to see what my fans are saying or thinking or to see what reviews the editors are giving my music or my campaigns. It's important for my brand; but on whether I feel unduly targeted by blogs especially those that sensationalise the things I wear; I would say -Not at all, it brings good traffic!

It is normal for anyone bringing something new to the scene, to face oppositions especially from people who don't get it. When people see things they are not used to, they speculate but having said that, I think a lot of people are starting to understand my brand. I am here for the love of music; to make good music and to leave positive marks in the industry.

I also get very positive reviews both locally and internationally. I am very focused on my business as an artist. Mourning about the negatives and eventually breaking down as a result is not an option for me".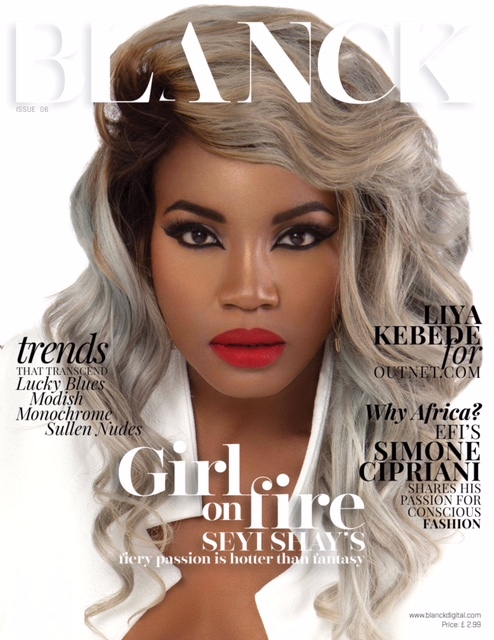 Credits
Photography: Sammy Baxter
Stylist: Franka Chiedu
Make Up: Bunmi Ogedengbe at Neon Velvet
Hair: Indigo Star Hair & Beauty Lounge.