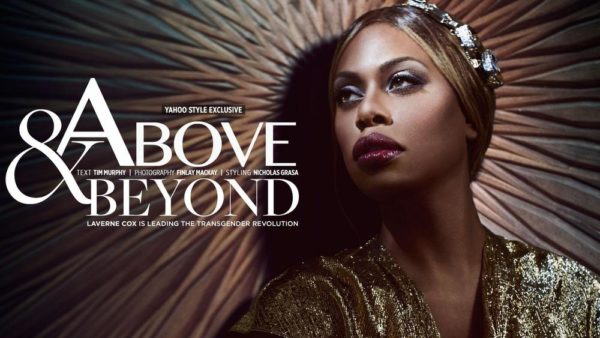 Laverne Cox is in an editorial spread for Yahoo! Style and the Orange is the New Black actress talks at length about how being a transgender has affected her life and her career.
She also opens up about her transgender activism.
Read excerpts from her interview below.
On her fame: I have moments when I'm like, 'Do I deserve this, even as hard as I've worked? Am I doing enough? What's next? Will I lose it all quickly?' Luckily, I've been so busy I haven't had time to think about it too much until this summer, when I've had a little more time to breathe. But what's happened the past two years is beyond what I dreamed about my whole life. I never thought it would include People or Madame Tussauds. Then again they say that the people who make it in showbiz are the ones who persevere. Maybe if you work really hard and don't give up, dreams really do come true.
On transgenders becoming more culturally accepted: That's certainly the hope. How do we codify and institutionalize this moment? That's where my head is now. I've had to give myself a minute to adjust to this moment. I can't be everything to everybody, and I need time to digest this.
On playing a transgender on OITNB: I was nervous that trans people watching it would be triggered. I didn't want to retraumatize anyone, but, well, this is the reality that a lot of trans women are experiencing right now, so it was incumbent upon me to honor that and allow those spirits to enter me. It felt more like channeling than acting, opening myself up to what it feels like to experience that violence, that degradation, the injustice related to solitary confinement and no accountability for the people who attacked me or the guards who let it happen.
You can read up her full feature and see more photos here.
Photo Credit: Yahoo! Style