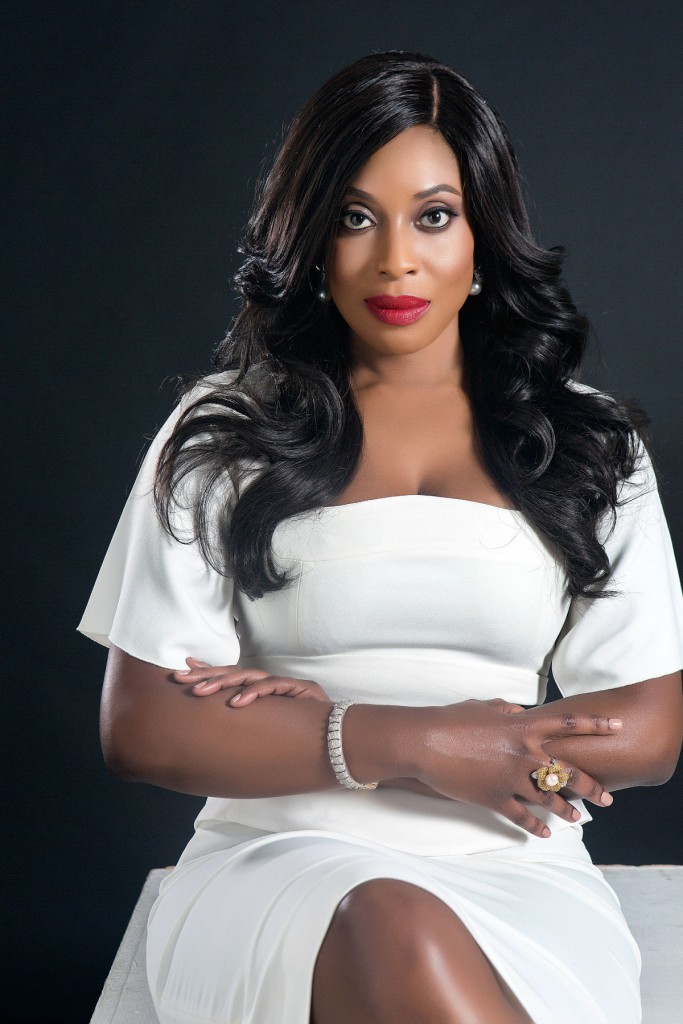 ELLE Magazine South Africa is still celebrating SA's Women's Month and is dishing out inspiring interviews with women entrepreneurs, influencers, innovators and creatives who are making things happen in Africa. One of their latest features for it's specially dedicated #MakeItHappen segments is with Nigeria's Mo Abudu – CEO of EbonyLife TV.
As the founder of 'Africa's First Global Black Entertainment and Lifestyle Network', CNN dubbed Mo the 'Oprah of Africa' with kudos to her talk show, Moments with Mo, and her many other endeavors.
For her interview, she sits down with ELLE SA magazine contributor & Genevieve Magazine Editor, Dimeji Alara to dish on what she wanted to be as a little girl, overcoming her biggest hurdles, people that inspire her, what #MakeItHappen means to her and more.
Read excerpts below;
When Mo was a little girl she wanted to be…
I loved fashion as a little girl and at a stage I wanted to be a model. At age 19, I even got selected to be the brand ambassador for AVON COSMETICS for the African market. But I guess my most pervasive ambition was to work in the media and entertainment industry.
Her mantra for stress
I'm a believer in possibilities. I pray, I believe, I strategize and I go for it. This attitude is encapsulated in my all-time credo, "If you can think it, you can do it". This is the foundation upon which all my life's achievements have been predicated.
What her biggest work-life hurdles have been + how she overcame them
So you want to be Africa's first Global Black Entertainment and Lifestyle network? Well, you will have to pay the price of being a trailblazer. You will find out you have no templates to adapt and no 'how to' manual to guide you. You will realize all you have is a blank canvas and the will to make a difference. You will have to start from ground zero, learning from no one else but yourself; you will have many sleepless nights and hoping everything turns out well. You will, however, find out that this is both a challenge and an opportunity at the same time. Then, you will have to confront the challenges of power: finance, broadband, the right manpower, among several other temporary impediments.
3 personalities that inspire her
My mum, Nelson Mandela and Barack Obama.
What #MakeItHappen means to her
It means women empowerment; it is a call to action for female representation in the highest rungs of the economic, political and business order. It is a call for women to rise up and see the subject of female empowerment as a crucial developmental imperative and not merely as an economic necessity. The world is full of amazing possibilities, so beyond a social media activation for awareness, #MakeItHappen must be a springboard to inspire women to be progressive and be the positive change. Remember, if you can think it, you can do it.
To read more from her interview, visit Elle.co.za.