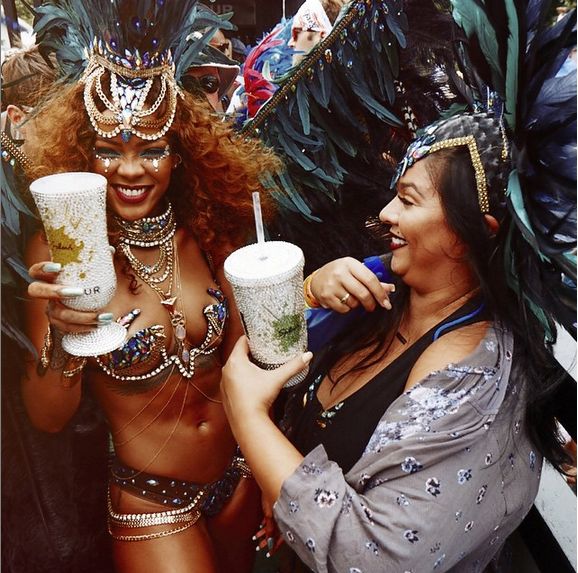 Rihanna is one girl who can party hard!
Taking a break from recording her highly anticipated album, she recently went to Barbados, with bestie Melissa Forde of course, and had a ball at the Summer festival – Crop Over.
Rocking a very revealing bejeweled outfit, she spent time on the floats, chilling with family and of course taking photos with her fans. Of course she took her fans along via Instagram.
She was also spotted with race car royalty – Lewis Hamilton, which started dating rumors between the two. But sources say they are just friends.
Check out the fun shots below;
Photo Credit: @BadGalRiri (Instagram)