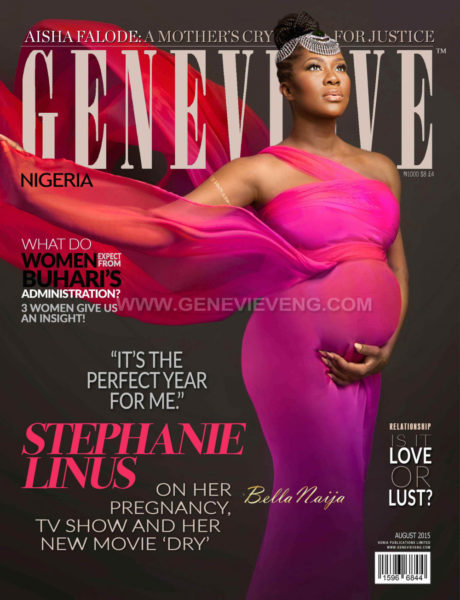 We are super excited about Stephanie Linus' pregnancy and seeing as she is one of the most stylish Nollywood divas, we are pretty sure her maternity style will be top notch.
The actress, who premiered her movie 'Dry' over the weekend, is the cover star for Genevieve Magazine's latest issue.
She covers the magazine's August 2015 issue in a gorgeous pink flowy dress and talks about her pregnancy, TV show and her highly acclaimed movie, Dry; a movie that focuses on VVF (Vesicovaginal Fistula) and child marriage.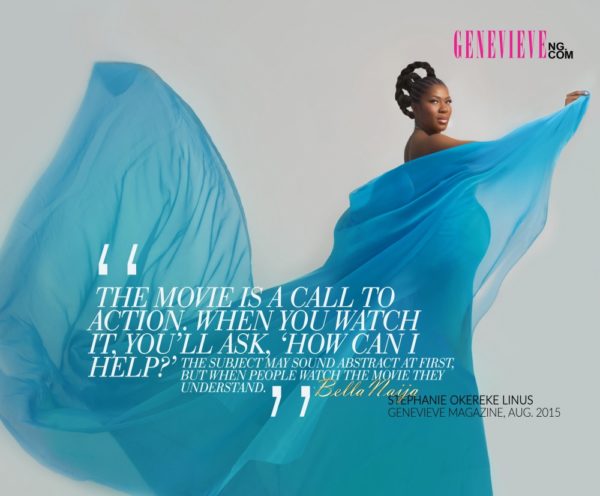 This issue also features a no holds barred interview with famous Nigerian sports journalist, Aisha Falode, who lost her son Toba Falode while he was studying in Dubai, a year ago under questionable circumstances. She opens up to Genevieve magazine about her ordeal and how she's still dealing with the loss.
They also talked to 3 women on what they expect from Buhari's administration. Plus all our exciting columns and fashion pages!