The UN Secretary-General, Ban Ki-Moon, on Sunday, arrived in Nigeria on Sunday for a two-day official visit , the News Agency of Nigeria (NAN) reports.
Ban, who arrived at the Nnamdi Azikiwe International Airport, Abuja, at 4.15p.m., was received by Bulus Lolo, Permanent Secretary, Ministry of Foreign Affairs.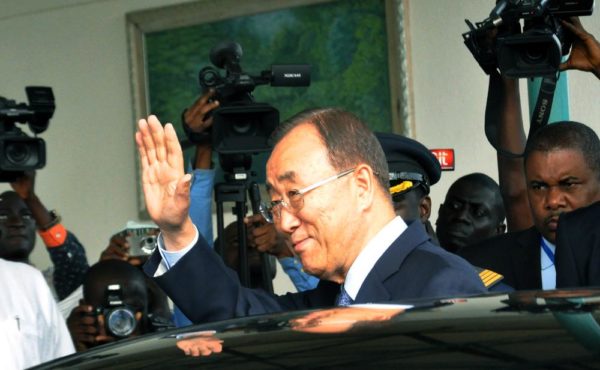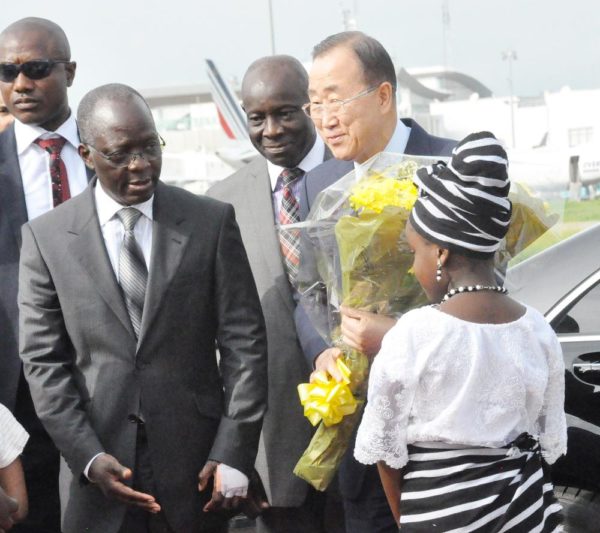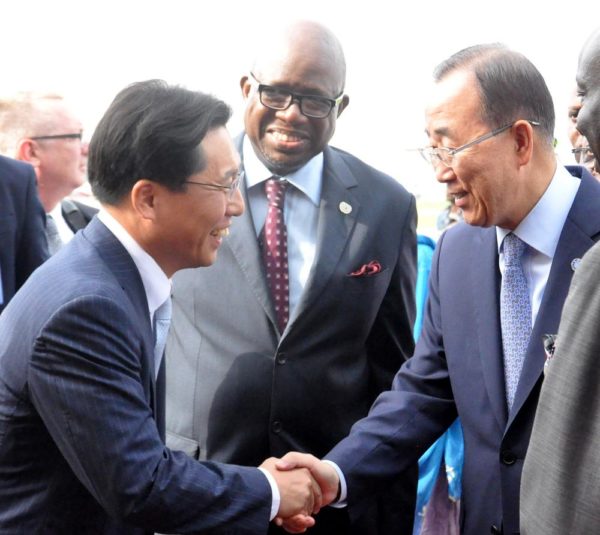 The dialogue with the governors held under the theme: "Pathways to a New Nigeria – the Role of Sub-national Governments."
The UN Scribe is scheduled to meet with President Muhammadu Buhari, at Aso Rock Villa on Monday.
In addition, he will later lay a wreath in memory of persons who died at the UN House bombing in 2011, as part of activities to mark the fourth anniversary of the incident.
The UN scribe will also have lunch with members of the business community with the theme: "The Role of Nigeria Business and the Economy in Implementing the Sustainable Development Goals and Addressing Climate Change."
Also, the Secretary-General is billed to deliver a keynote address at a "Dialogue on Democracy, Human Rights, Development, Climate Change and Countering Violent Extremism."
The Vice-President, Yemi Osinbajo, is expected to chair the dialogue at the Ministry of Foreign Affairs.
NAN reports that Amina Mohammed, Special Advisor of the Secretary-General on Post-2015 Development Planning, is among those in Ban's entourage.
Photo Credit: NAN-PHOTO