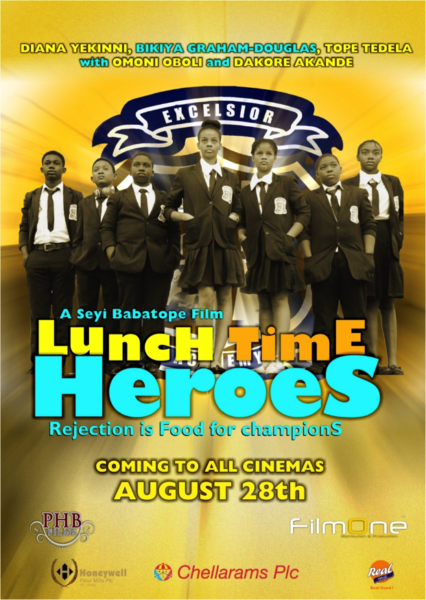 PHB Films in collaboration with Filmone Distribution and Production released its much awaited family comedy and high school drama trailer titled: Lunch Time Heroes.
Starring the talented Diana Yekinni as teacher Banke, the movie also stars Omoni Oboli, Kenneth Okolie, Dakore Akande, Bikiya Graham-Douglas, Udoka Oyeka among others.
The movie is directed by Seyi Babatope and is set to hits cinemas August 28, 2015.
Plot: How can an unwanted teacher gain the respect, attention of students and faculty that don't want her around? This is the central question in the family comedy Lunch Time Heroes, where a group of students and teacher must band together for the same goal of acceptance and ultimately lead to a triumph that surpasses their initial objectives.
Watch the trailer below.