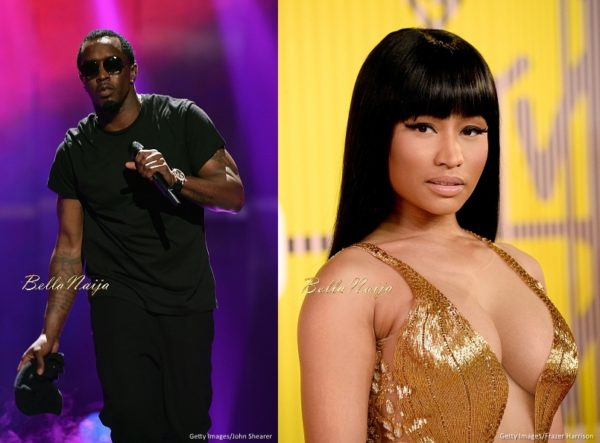 Forbes just released its 2015 list of the world's highest paid hip hop stars and once again Nicki Minaj is the only woman on the list.
She landed the number 9 spot with $21 million from touring and endorsements.
Topping the list this year was P.Diddy, who made an estimated $60 million between June 2014 and June 2015 according to Forbes' calculations, from investments outside of music, such as his TV network Revolt and Ciroc vodka.
Jay Z was in second place with an estimated $56 million from business ventures in music, sports and lifestyle. Forbes states that his 22 shows with wife, Beyoncé, helped boost his earnings too.
According to Forbes "To formulate the Hip-Hop Cash Kings list, we consider pretax income from touring, record sales, streaming, publishing, merchandise sales, endorsements and other business ventures. Management, agent and attorney fees are not deducted. Earnings are calculated from June 2014 to June 2015 and based on data from Nielsen SoundScan, Pollstar, the RIAA and from interviews with managers, lawyers, executives and a handful of the artists themselves."
See the full list below.
Diddy- $60 million
Jay-Z – $56 million
Drake – $39 million
Dr. Dre – $33 million
Pharrell Williams – $32 million
Eminem – $31 million
Kanye West – $22 million
Wiz Khalifa – $21.5 million
Nicki Minaj – $21 million
Birdman – $18 million
You can read the full feature on Forbes.com
Photo Credit: Getty Images/John Shearer | Frazer Harrison