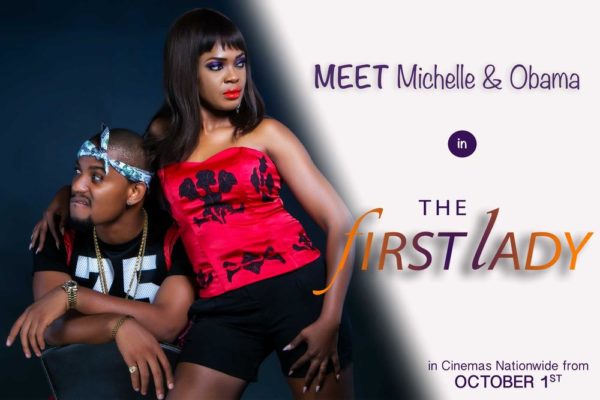 Omoni Oboli is set to release her newest movie 'The First Lady'.
The First Lady is a comic drama and the story of a street girl and her pimp told with intrigue, twists and turns of street elements that attest to the versatility of Omoni as an actress.
The story was written, directed and produced by Omoni Oboli.
Plot:
In a classic Cinderella like story, a prostitute, Michelle, is stuck in a world she couldn't escape from. Her hope that one day a Prince Charming would rescue her from it all, seems lost . A heir to an empire, Kenechi, is transformed into a child by an overly ambitious uncle who wants the empire to himself. Bound by a shared destiny, Michelle finds that she might be doing the rescuing until she realises there's no escaping her pimp (Obama), who would do anything to keep her as his First Lady.
The movie also stars Chinedu Ikedieze, Joseph Benjamin, Alexx Ekubo, Yvonne Jegede, Udoka Oyeka and Tony Monjaro.
Watch the trailer below.
'The First Lady' hits cinemas in Nigeria on October 1, 2015.