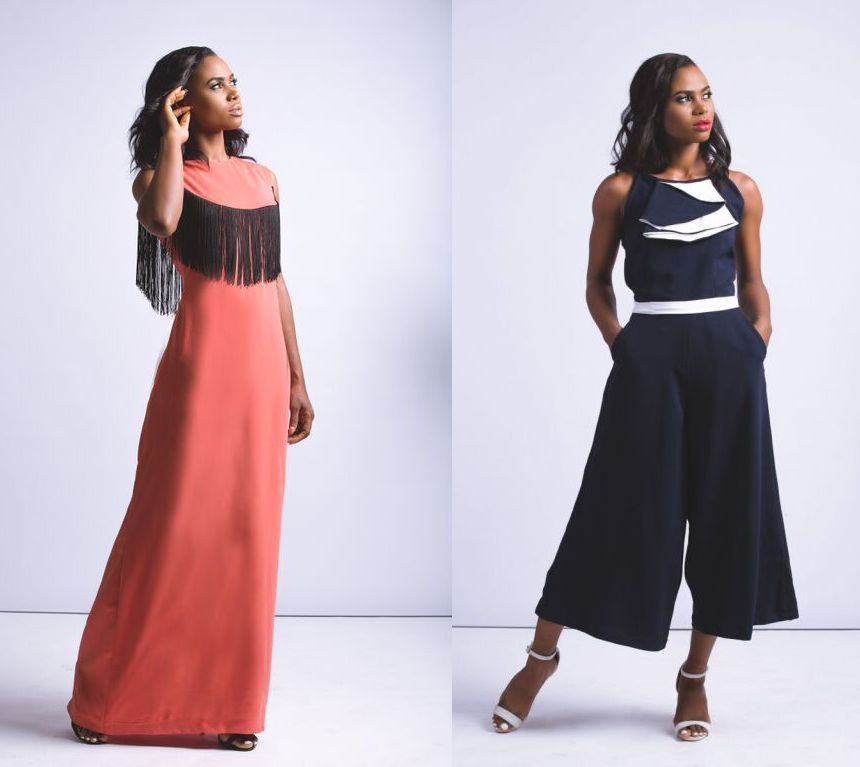 Emerging Nigerian womenswear brand, Mofari Couture, isn't taking the back seat in the fashion industry. After competing in the 2014 Lagos Fashion & Design Week Fashion Focus competition, designer – Omowunmi Owonifari is still on her grind with fab collections like their Spring/Summer 2015 offering – "Avatar".
Today, the fashion designer, who also has a shoe line, is taking another stride on her journey to fashion success. The label has unveiled another collection which heralds its Ready-to-Wear line of clothing. With simple yet classy pieces, Owonifari's "Fledge" collection is all about being strong, sexy and timeless.
"Fledge" has pieces ranging from culotte ensembles, fringed hemlines, kiss prints, colour-blocked dresses, jumpsuits and more that can be worn as is or mixed and matched for more stylish options. We love the fact that the collection provides simple pieces that are perfect for your closet, and still give you a stylish edge.
See the collection below:
Photo Credits
Photographer: Emmanuel Oyeleke (Instagram: @EmmanuelOyeleke)
Makeup: Adedayo Christine (Instagram: @Christine_Creations)
Hair Stylist: Tony Aigbogun (ZInstagram: @BeautyAce7)
Model: Uju Chimezie (zInstagram: @UjuTracy)
To find out more about the Mofari Couture brand, Visit www.mofaricouture.com | Send an e-mail to: [email protected] | Follow them on Instagram: @MofariCouture