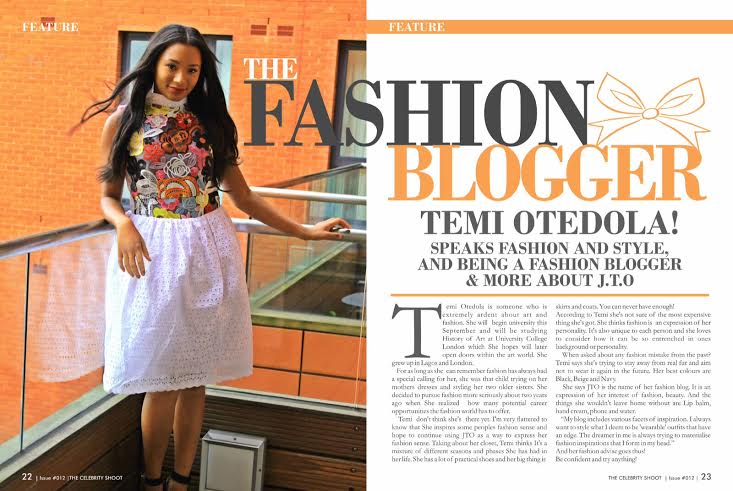 She is Femi Otedola's daughter, a budding fashionista and now Temi Otedola has been unveiled as the new star of designer, Abbyke Domina's The Celebrity Shoot. The publication has featured names like Annie Idibia, Juliet Ibrahim, Ene Maya Lawani, Munachi Abii, Victoria Kimani, Emma Nyra; and now, Temi.
In the feature she discusses her life as a fashion blogger, her brand J.T.O (which is also the name of her style blog), and all about her personal style inspiration.
She started her style blog in 2014, and has been garnering popularity among her peers since then. From travelling to fashion capitals for runway shows and store openings, to documenting her fashionable lifestyle, Temi's personal brand is definitely growing,
Here are 5 reasons why we think she is a style star to watch!
***
Temi wines & dines with fashion royalty
In July, Temi traveled to the beautiful city of Rome, Italy. She attended the Valentino Mirabilia Romae 3-day event, which held alongside the Valentino Haute Couture show for Fall 2015.
There she met with Valentino himself, visited the Vatican Museums and the new Valentino Flagship and Atelier.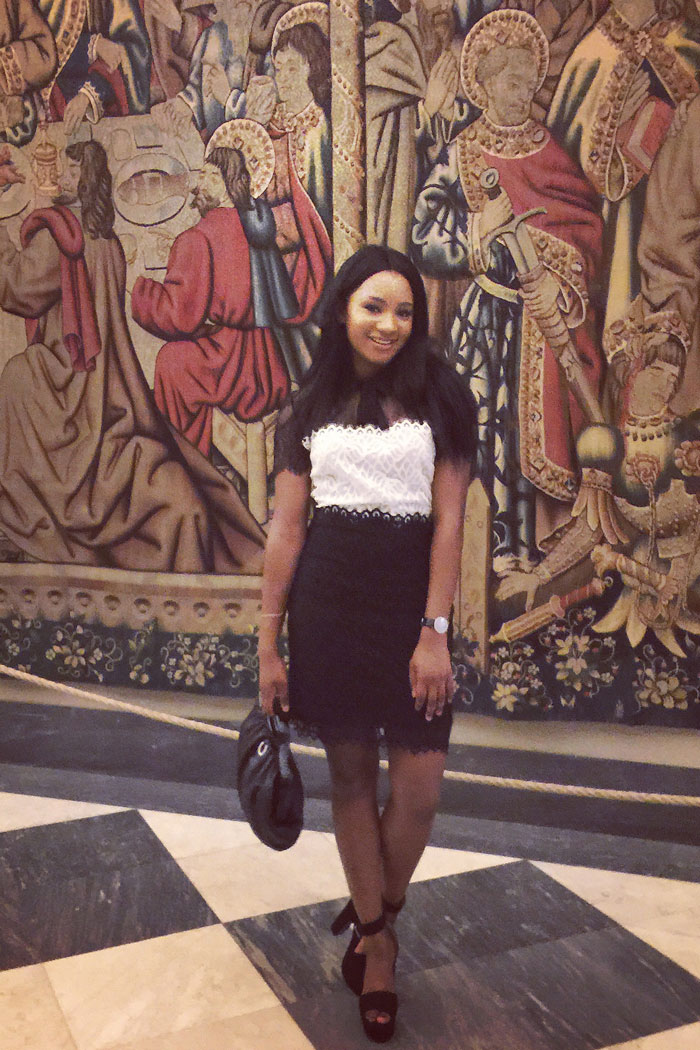 She always looks fabulous
It takes more than knowing how to pose for the camera to be deemed a fashion blogger. Temi has a love for fashion that shines through her eclectic but clean & chic style. Whether it's posing for new blog posts or visiting luxury stores like Alara, she always looks uber-stylish.
She loves to visit fashion destinations
If you are familiar with Temi's J.T.O blog, you'll know she has a love for choice destinations – especially those that have helped construct the backbone of the fashion industry.
You'll find photos of her trips to Italy, Paris, Lagos New York, Marrakech in Morocco, London and more, showing off her stylish outfits as she explores each city.
She has a stylish fashion blog
Even though it's still young, J.TO is showing a lot of potential.
Her style blog documents her trips, outfits, as well as interviews with fashion entrepreneurs that are breaking new grounds in the industry. We love her drive and can only wait to see what she does next.
She's landed her first magazine cover
Every great fashionista started somewhere. This may be Temi's first cover, but we are certain there's more to come. See her 'The Celebrity' shoot cover below.
To find out more about J.T.O, visit her website: JTOFashion.com | Follow her on Instagram: @J.T.O