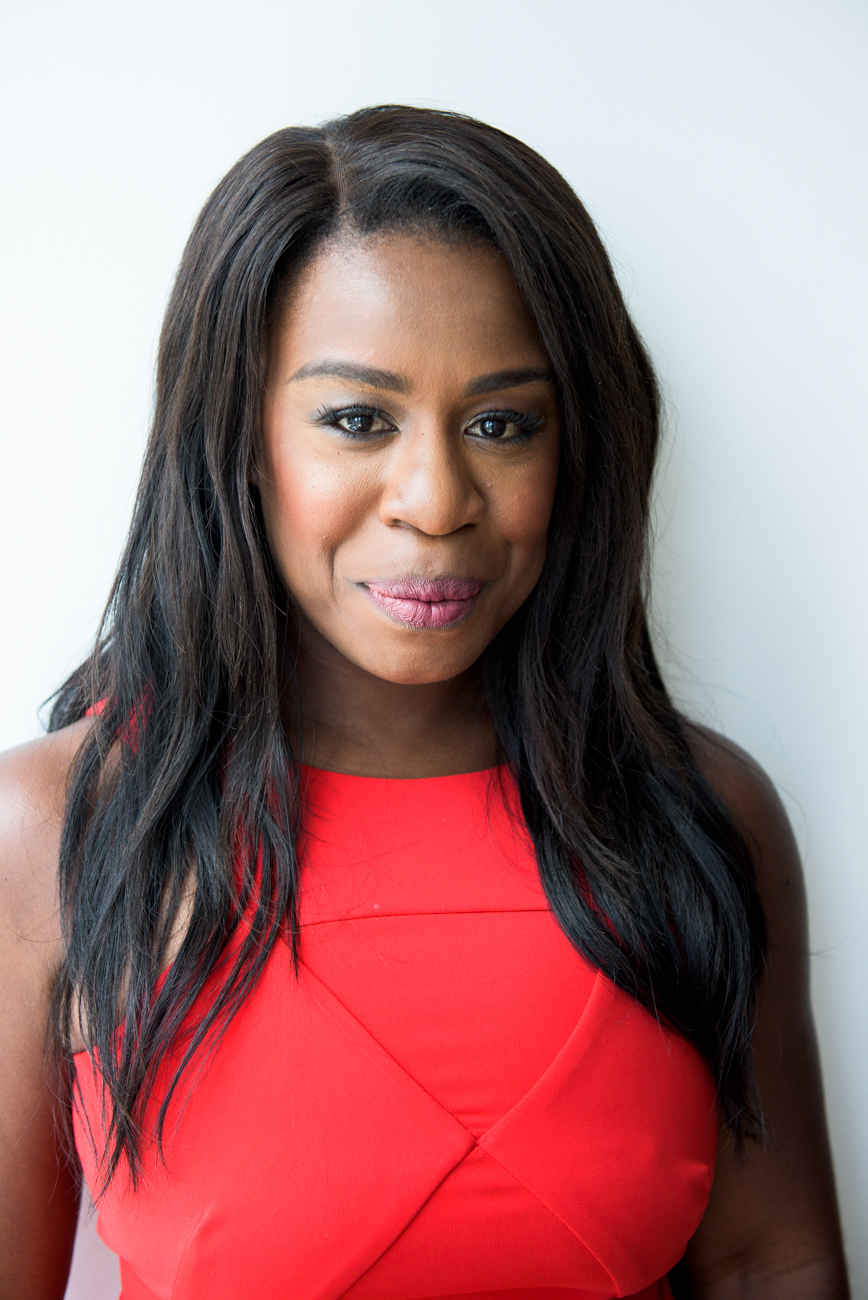 We're not even going to lie, Suzanne Warren a.k.a Crazy Eyes – the pie-throwing, bantu knot-wearing Litchfield Penitentiary prisoner in Orange Is The New Black –  is definitely one of our favourite characters in the hit series.
Played by Uzo Aduba, the Boston-based Nigerian actress stole our hearts with her "crazy" character, and has blown us away with her red carpet presence. Often clad in regal and svelte dresses, Uzo is definitely very different from the khaki-wearing Suzanne.
To get a more in-depth look at her personal style, The Coveteur magazine got an exclusive tour of her wardrobe!
The star clearly has a love for bright, popping pieces and classic cuts from designers like Michael Kors, Manalo Blahnik, Diane von Furstenberg and more. We are totally loving her style.
Check out a few of our favourite pieces!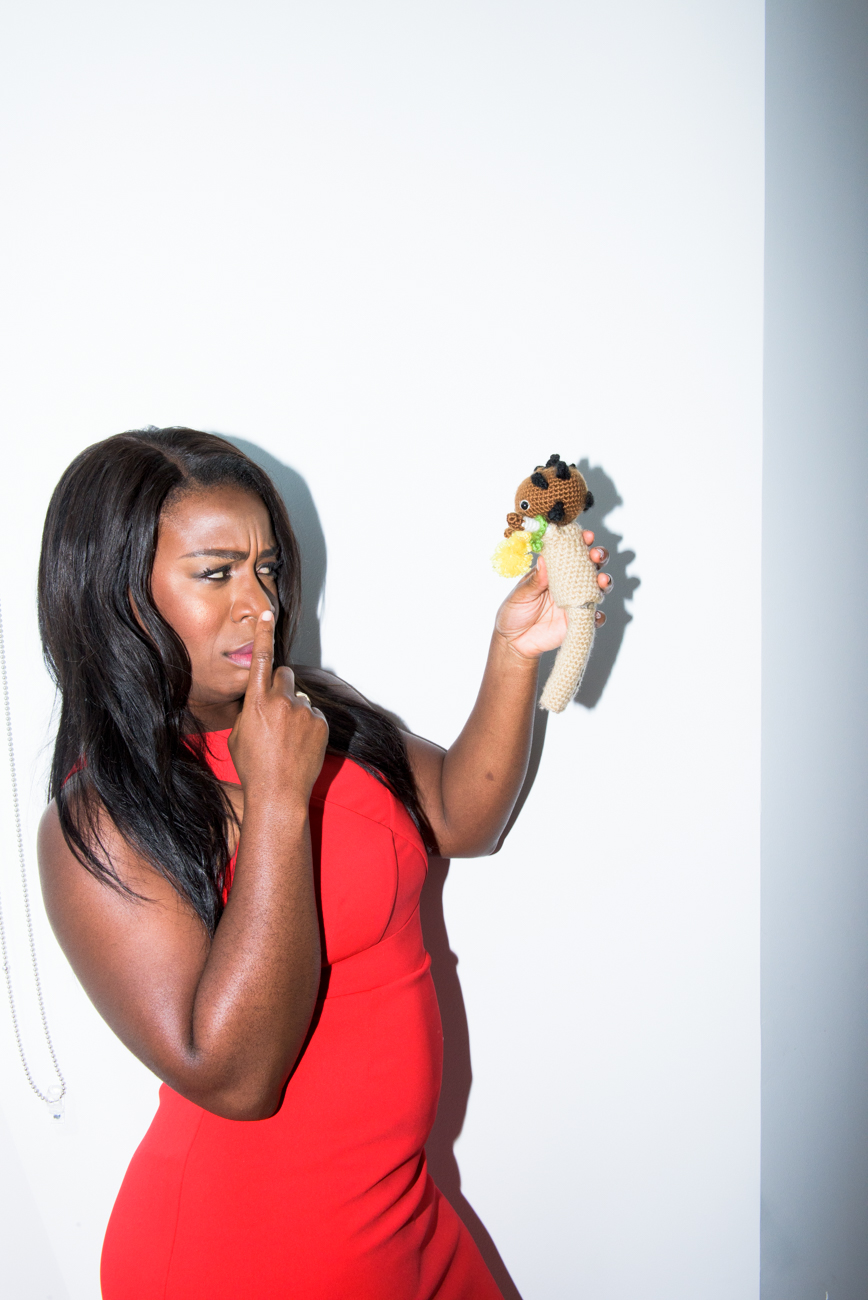 In the feature, they also talk on her rise to fame and how she gets into character playing such a complex role.
See excerpts:
She gets into character by taking a walk around the set
I like to I call it inviting her in, so opening my body up… I like to feel physically loose, because I feel like this particular character is very physical. She uses her body in really extreme ways, so I like for her to feel as limber as possible; I like for my extremities to be able to move easily. I do a lot of stretching in the morning when I wake up but I think for me, now more than anything, the process of wearing, putting her on, it's not so much the exercise of putting her on, three seasons in, that it's the exercise of taking her off, if that makes sense. Making sure that I don't bring her home with me.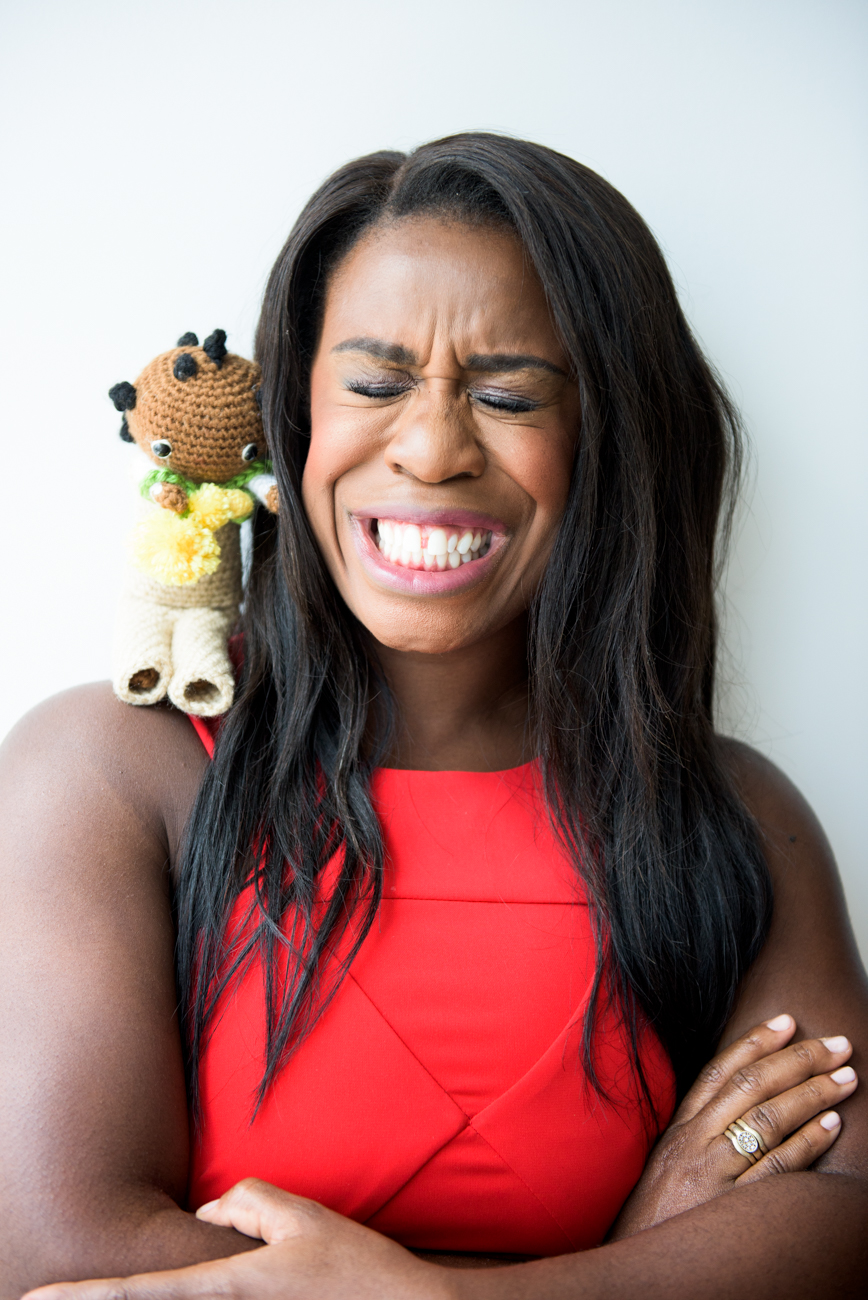 What do her fans say when they see her
Usually the things that I get are, 'you're actually a lot smaller in real life!' I'm like, 'yes.' That's a common one. Or, 'why are you in a dress?' I really haven't gotten those in quite a while, to be honest, because people are more used to me. I think initially, when the show started, people thought they got somebody out of a mental institution and were just shooting her, like, guerilla style or something. Now they know what the show is, so they don't ask those questions.
Her beauty & makeup routine
I love the Clarisonic, I love at the end of the day, taking off makeup. I love using moisturizer underneath your makeup to help it stay on; my makeup artist Janet taught me that, to nourish your skin. I use two tones of M.A.C. Foundation to kind of give a rounded definition, so your skin isn't as flat. I use two different tones of M.A.C. and then one by Makeup Forever, so it's not as flat when you apply it. When you put just one, then it kind of makes it look flat, or sometimes a little ashy, even; so putting on three different shades under the eye, at the hairline and then a different tone on the cheeks helps round out the definition of your face.
What she thinks of her fellow "prisoners"
At this point, three seasons deep, we know each other as people. We know the intimacies of each other's lives and so we can really find ourselves leaning on each other. I say all the time, I feel like I love these girls, and we love each other so deeply, because no one who hasn't been a part of this thing with us from the start knows what it is, so we just lean on each other.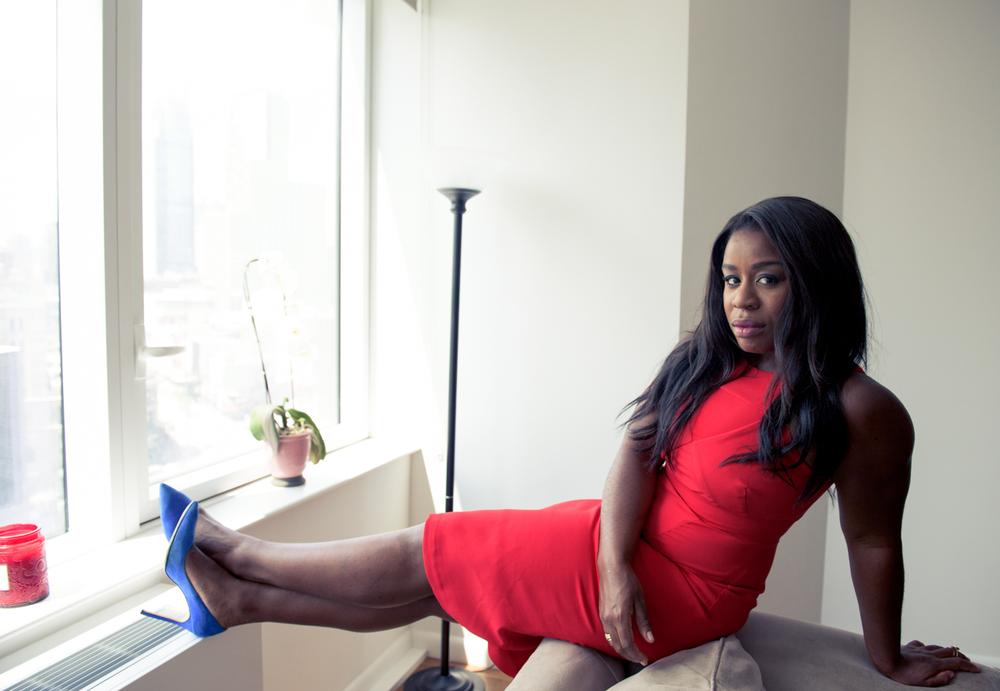 Read more on her feature on TheCoveteur.com.