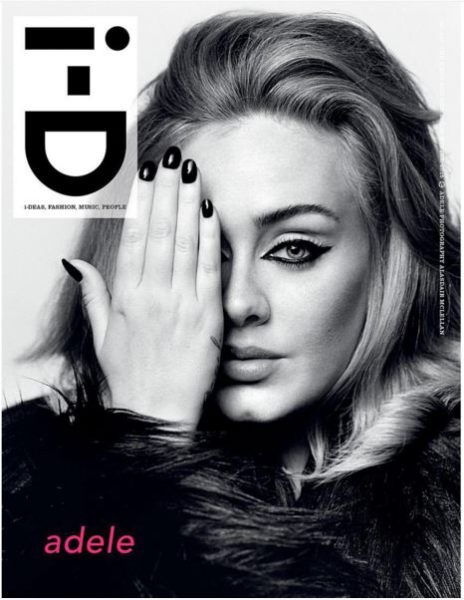 Since dropping her latest single 'Hello' off her forthcoming third studio album '25', Adele has been the name on everyone's lips.
Granting her first interview in the past 3 years, the 27-year-old music star talks to i-D about being a mum, her fear of fame and why she wouldn't want to follow up 21, even if she could.
The British singer spoke about motherhood saying: "It's f—ing hard. I thought it would be easy. 'Everyone f—ing does it, how hard can it be?' Ohhhhh… I had no idea. It is hard but it's phenomenal. It's the greatest thing I ever did. He makes me be a d!ckhead, and he makes me feel young and there's nothing more grounding than a kid kicking off and refusing to do what you're asking of them. It used to be that my own world revolved around me, but now it has to revolve around him."
Also talking about the impact Amy Winehouse has had on her music, she said "If it wasn't for Amy and Frank, one hundred percent I wouldn't have picked up a guitar, I wouldn't have written 'Daydreamer' or 'Hometown,' and I wrote 'Someone Like You' on the guitar, too. Contrary to reports, me and Amy didn't really know each other, we weren't friends or anything like that. I went to Brit School and she went for a little while. But a million percent if I hadn't heard Frank this wouldn't have happened. I adored her."
On her album '25' she says "I do it every album. I buy a new pad, sniff it – 'cause smell is important – and then I get a big, fat sharpie and write my age on the front page. 25 has five exclamation marks after it 'cause I was like, 'How the f-k did that happen?!' 21 to 25… I think the album is about trying to clear out the past. Becoming a parent and moving past my mid-twenties, I simply don't have the capacity to worry about as many things that I used to really enjoy worrying about."
You can read up her full feature here.