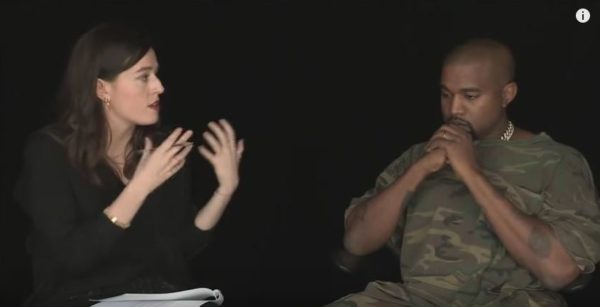 According to Kanye West, his wife and her family should have won plenty Emmys by now for their reality TV show 'Keeping up with the Kardashians'.
He made his opinion known during an interview on SHOWstudio on Tuesday (October 6).
The 38-year-old rapper stated how proud he is of his family and how they have been breaking ground for generations.
He said 'I feel proud to be in a family that has, you know, so many people breaking ground for the generations to come. I just feel it's like, 'Whoa, reality show, that's so f–king new of an art form. My wife and my family should've had plenty of Emmys by now, but reality shows are considered to be like rap was when the Mondrian [hotel] wouldn't let Run DMC and mother-f–king Will Smith stay there because they were rappers. The idea of a reality star not being allowed into a fashion show or not being nominated for their show, even if it's the longest running and the most popular and… everybody I know watches it'
Watch the interview in full below.