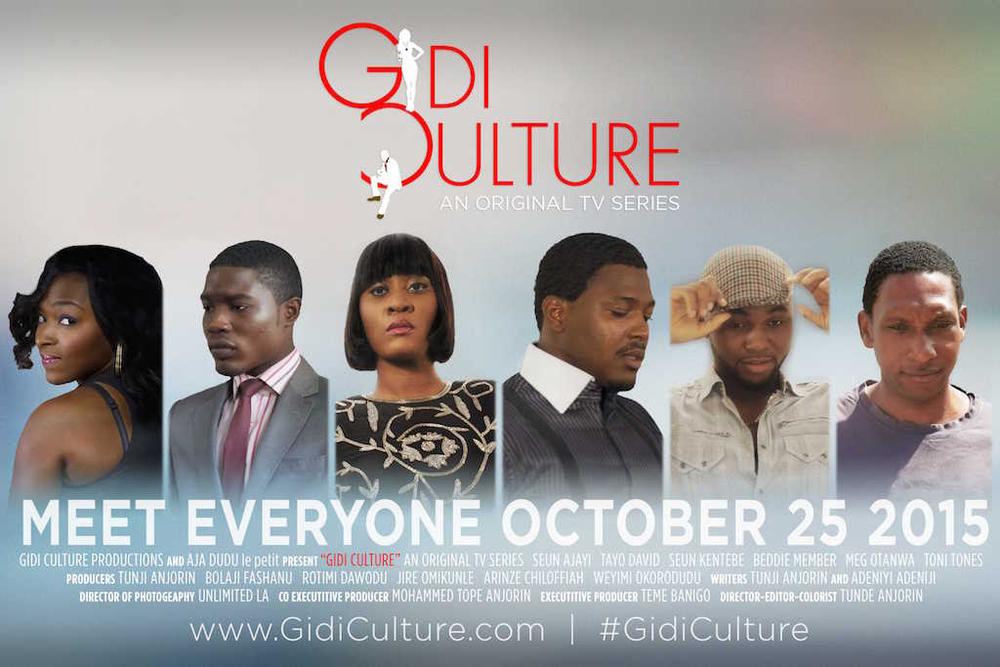 It is with great pride we bring to you the news of the day. The most exciting original Nigerian show you will ever see is now available. All five episodes of Gidi Culture (GC) Season 1 are now available at www.gidiculture.com. Yes, I repeat, all episodes. You've waited for this long; you shouldn't have to wait any longer for the GC experience!
SYNOPSIS
This is Not TV, Welcome to Your Life – Gidi Culture is Finally Here!
Gidi Culture is a story driven journey about Nigerians of all backgrounds and tiers as they often interact in real life. With outstanding performances by a truly amazing cast of upcoming, soon to be house hold names in the Nigerian TV & Film industry; a collective effort leading to an independent approach to what Nigerian television content can achieve and possibly breed.
Put together with visionary directing and post production to give you 6 memorable characters in a way you've never seen before from any Nigerian show.
Please Note: The payment system on gidiculture.com is for a global audience.
Gidi Culture" is AN ORIGINAL NEW TV SHOW created by TUNJI ANJORIN and starring Seun Ajayi, Tayo David, Seun Kentebe, Beddie Member, Meg Otanwa, Toni Tones, Bayo Adefuye, Kiki Omeli , Amina Ndim, Donatus Uwa, Amarachukwu Onoh, Bolaji Allison, Ese Lami George and Jaime Orighoye.
Produced by: Jire Omikunle, Arinze Chilofiah, Bolaji Fashanu, Tunji Anjorin, Weyimi Okorodudu and Rotimi Dawodu
Co-Executive Producer: Mohammed Tope Anjorin
Executive Producer: Teme Banigo
Directed by: TUNDE ANJORIN
All five episodes of Gidi Culture (GC) Season 1 are now available at www.gidiculture.com
Trailer 2
Meet the Entire Cast

Tunde & Kazeem

Halima & Mariam

Contact Gidi Culture
Website: www.gidiculture.com
Email: [email protected]
Follow Gidi Culture on
Facebook: https://www.facebook.com/gidicultureproductions
Instagram: @gidiculturetv
Twitter: @gidiculturePROD
#GidiCultureTv #ThisIsNotTV ‎#GidiCulture
_______________________________________________________________________________
Sponsored Content