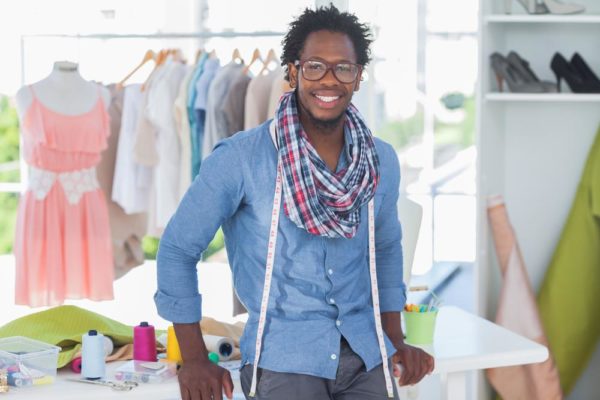 Recently I signed as a publicist and contributing curator of a yet-to-be launched New York based e-commerce store with a primary focus on African fashion brands, when I realized that Nigerian fashion designers had a very long way to go. First with their below par creativity, finishing and their consequently exorbitant price points which can only be said to be the irony of a bigger joke.
While my client will be launching in the Spring of 2016. They are, however, in their research stage for possible brands to stock with a truly African aesthetic that is nonetheless modern and innovative. It was something that I thought will be a simple task for them, especially because of the highly reputable team of international experts that they had outsourced for that singular purpose. Well, it shouldn't come as a shock that it has since proved to be their biggest challenge since inception, which the founder expressed to me the last time we spoke. Why is that so, you ask? Firstly, in her words "there are hardly globally appealing African brands at the moment and the very few that are trying to be, are on the same price points as Chanel and Dior which is ridiculous and unthinkable for emerging brands; especially if they plan on being taken seriously internationally" she said. I quickly offered to look around for a few brands that I thought  would be less pricy, bearing in mind the many Nigerian designers that I'd assumed will fall within their target price point of $5-$100.
I took the weekend off work and decided to comb through the web and Instagram for those "emerging brands" (because in all honesty they are all emerging brands, especially in the global scheme of work). My first surprise was finding out that a lot of them had pretty much dysfunctional websites while a lot others had email addresses that didn't seem to exist. The very few that I found aesthetically appealing in the most basic way, turned out to be the most outrageously over priced "luxury goods" since Alexander Amosu's 284 million Naira champagne.
I was literally startled when I saw a 'mesh lapel poncho' by a Nigerian womenswear designer retailing at $998 (198, 641 Naira) and a 'print slim pant' by a Nigerian menswear designer at $630 (125,401 Naira)  and some other very basic stuffs retail between $300 – $1000. I literally had to pause and search for stores like Harrods, Selfridges, Net-A-Porter, Bergdoff Goodman, Saks, Barney's and every other luxury store that is reputable for carrying the most luxurious of brands to do a comparative price analysis. Now, not even MaxMara or Alberta Ferretti will sell such a poncho for $998 even with their global brand recognition, talk less of a homegrown label with only a few half paged features in the Indian or Ukrainian Vogue or what ever Scandinavian publication they feature on, etcetera (at their best) – such a price cannot be an option open to a brand like that.
It got me asking, who buys all those over priced clothes, definitely not the Nigerian lower and middle classes who don't earn upto $998 in a month which makes for more than 90% of our entire? Who in his right senses will spend $630 to buy a print pants in Nigeria, when you can literally get your money's worth from an upscale international designer brand with a far more valuable and recognizable brand name?
My many jobs have me constantly seeking for new talents to either write about or just keep an eye on, and I've come across very contemporary brands from Ghana, Kenya and South Africa that are doing extremely well with stellar craftsmanship and a globally appealing aesthetic that are however affordable while still maintaining their 'Africaness'. A lot of them have realized that fixing an exorbitant price isn't what makes for a "luxury brand" but the luxury comes from the experience of wearing the clothes, innovative design and finishing (which a lot of the afore mentioned instances largely lack) yet, they also understand that beyond having good designs – clothes have to be sold and that selling 40 units of a $15 organza tunic in a week is more profitable than hardly selling a single $500 organza tunic in a month. A lot of those brands have learned to balance production cost plus other extra charges and still make profit while selling  at a reasonable and affordable price, so why can't their Nigerian counterparts do the same?
At the end of the day, I guess my point is; as an emerging designer (which every Nigerian designer is especially when speaking globally), your prices can't be on the same level as Balmain's or Gucci's when they have an outstandingly bigger brand recognition, international appeal and overall finesse than you . And really, except of course there is a technique peculiar to the designer (which still doesn't excuse the cut-throat prices), I'd rather spare my hundreds of dollars and buy a whole closet full of clothes from Asos. I could buy any of the absolutely amazingly affordable mass production brands or just keep  the money in my bank account where I can see it everyday –  instead of buying a tunic shirt that you and I know isn't worth a nickel.
Photo Credit: Dreamstime | Wavebreakmedia Ltd