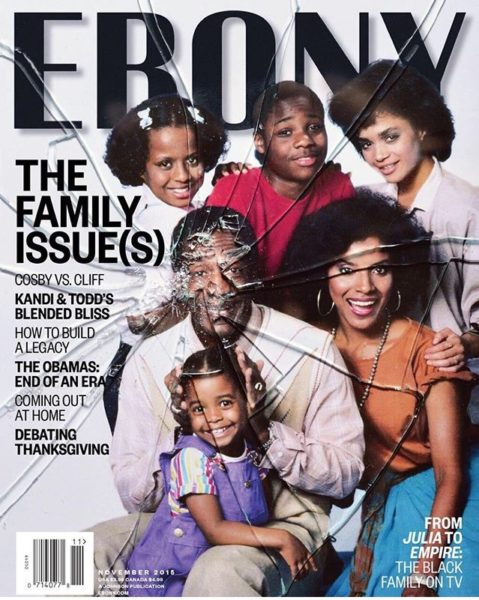 This cover from Ebony magazine was unveiled a couple of hours ago and it has already caused quite a lot of controversy.
The cover of the November 2015 issue shows a popular photo from America's loved sitcom 'The Cosby Show' but instead of having just the photo Ebony magazine depicts it as a shattered photo/image.
In an excerpt from the November issue of EBONY, Goldie Taylor explores the intensely complicated relationship between the fallen icon, his most beloved character and the broken hearts of Black America.
A number of social media users feel the African American community should stick together no matter what while others feel it is an accurate look into the Bill Cosby saga.
BNers, what are your thoughts on the cover?