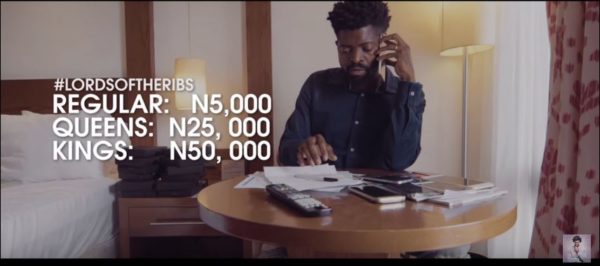 Basketmouth has released a skit in promotion of his upcoming show (get the scoop here).
In the skit Basketmouth can be seen preparing for his show when he gets a call from someone who claims to be his 'biggest fan'.
His 'biggest fan' proceeds to ask for details about Basketmouth's show acting like he wants to buy the most expensive table…and that's when things get interesting.
Watch the skit below.
Get the details for Basketmouth's event below.
Date: Sunday, October 4th, 2015
Time: 6 PM
Venue: Eko Hotel & Suites, Victoria Island, Lagos
Ticket: Regular – N5,000 | Queens Row – N25,000 | Kings Row – N50,000 | Table – N1,000,000
For more information call 08055555121 or send an email to [email protected].