Last night's Exquisite Lady Of the Year (ELOY) Awards was filled with glitz, glam, awards winning moments, red carpet fabulosity and of course, beautiful ladies.
From Toke Makinwa to Osas Ajibade – our female celebs enlisted the services of some of the best in the business to make sure their eyeliners were board straight, lipsticks were popping, eyebrows were the fleekest and hair on point. And we noticed.
Even though the night had so many stars shining bright, these 5 ladies caught our attention and have kept it all day long. So, keep scrolling as BN Beauty shows you the 5 ladies who slayed the ELOY Awards with their makeup game.
Enjoy!
Osas Ajibade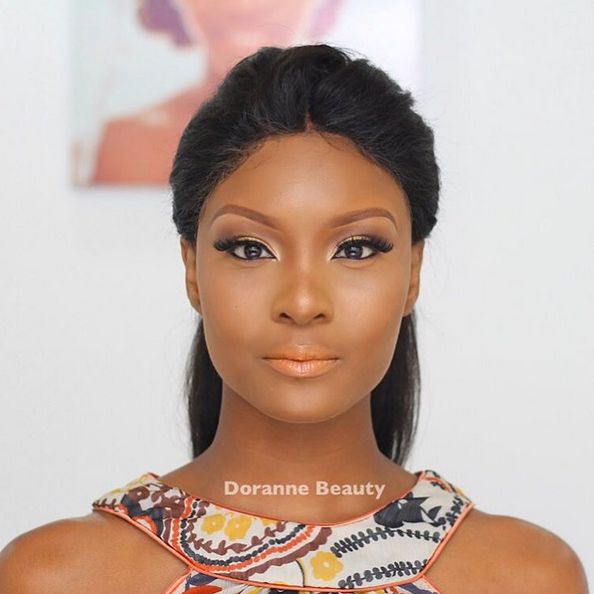 This was definitely one of our favourite looks of the night!
Osas looked radiant with makeup by Doranne Beauty and we can't help but fall in love with her even more (if that's even possible). We loved her pulled back hair created by Bernard Smiles and her dress by Moofa was a killer! Can you say 10/10.
Toke Makinwa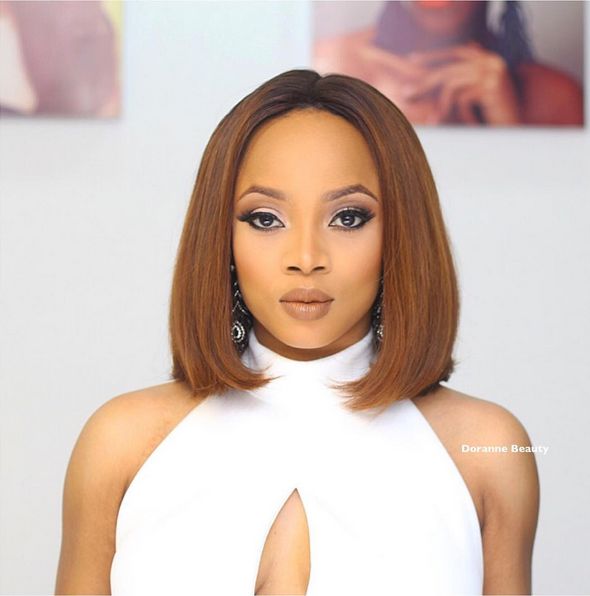 All hail Nigeria's queen of selfies! Toke looked ever so gorgeous and reminded us that you don't need a million dollar dress to slay.
Dressed in a stunning white Asos dress, she rocked the red carpet with tried and trusted makeup by Doranne Beauty. Toke has really been loving the matte lip lately, and she pulled off her signature look – a lightly contoured face, super neat eyebrows, sultry eyes and an autumn lip. Love it!
Michelle Dede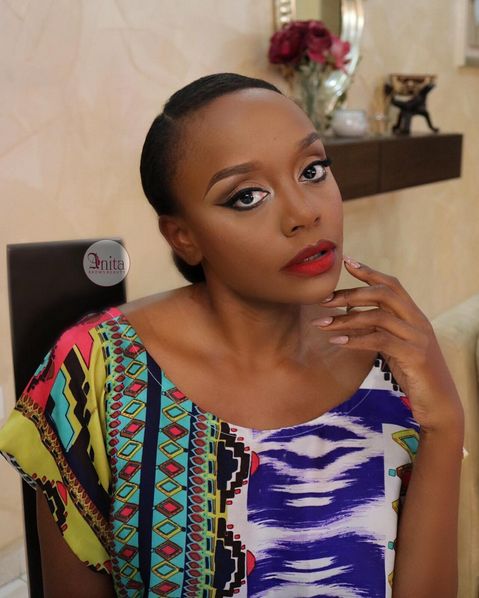 Joining our list of uber-fab ladies of ELOY is the talented Michelle Dede. Her endorsement with Emmaus Beauty must be giving her some amazing skin because she glowing.
With makeup by celebrity favourite, Anita Adetoye of Anita Brows, we can't help but love her classic makeup look. Dangerously sexy winged eyes, starey-eyed tear ducts and a hot red lip – Gorgeous!
What do you do when you don't want to rock a red or pink lip? You go nude (or at least a version of nude).
TV personality Layole Oyatogun looked very simple and pretty with makeup by Faceville Makeovers. Her brown and tan orange lip is all kinds of fab and we love how the look didn't overshadow her bold dress!
Toju Foyeh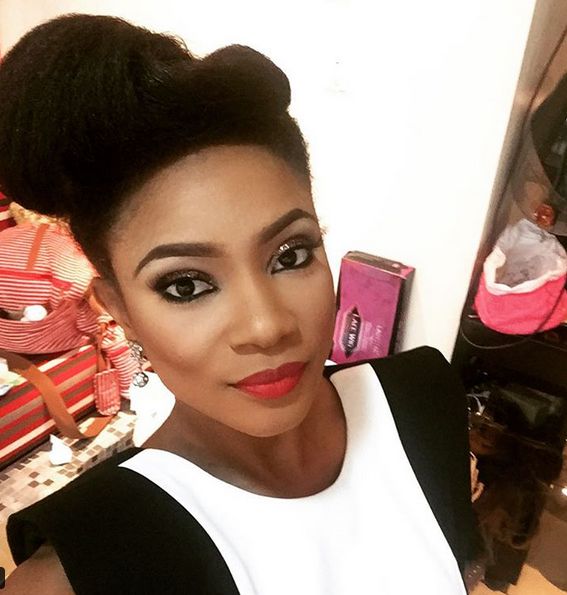 If we were to pick one word to describe the winner of ELOY's Fashion Designer of the Year, Toju Foyeh, it would be 'poised'. Toju is a fan of classic yet sexy looks, and that was exactly what she channeled with her makeup last night.
Her look was created by Elaine Shobanjo of Shomya, and it featured a fab pin-up look – a bold red lip, a contoured face and sultry eyes complete with glitter of course.
***
The night was filled with many more beauties, check them all out together with red carpet and event photos here.
Photo Credit: @DoranneBeauty | @TojuFoyeh | @Shomya_lag | @MichelleDede | @AnitaBrows | @JulietIbrahim (Instagram)