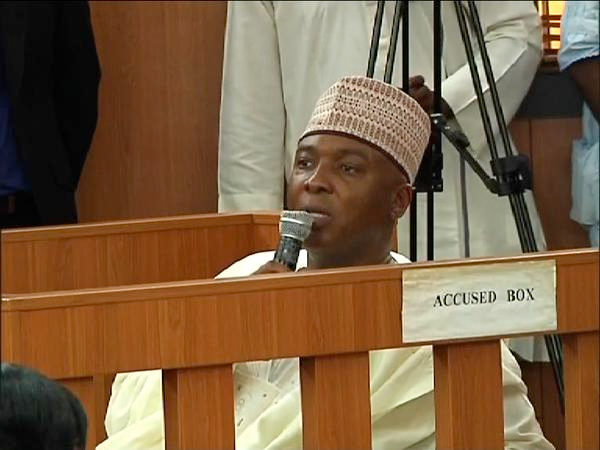 Senate President, Bukola Saraki, today re-appeared before the Code of Conduct tribunal in continuance of the trial for corruption charges leveled against him by the Code of Conduct Bureau (CCB).
The case has now been adjourned til November 19, Channels reports.
It has also been ruled that trial must continue regardless of a pending appeal against the continuation of the case at the Supreme Court.
Photo Credit: NAN-PHOTO