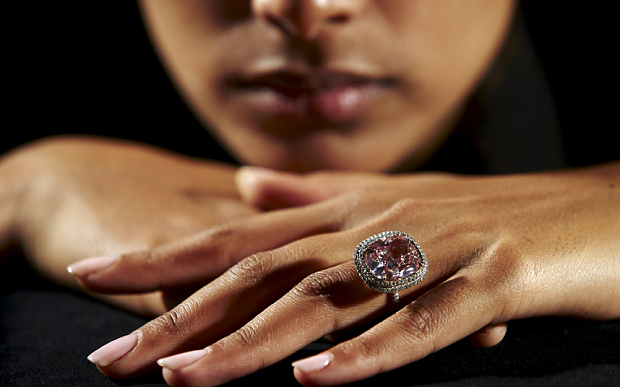 This week 64 year-old Joseph Lau, a Hong Kong billionaire, broke the record for the most expensive gemstone in the world, twice.
He first bought a 16.08 carat fancy pink diamond from Christie's on Tuesday November 10, 2015. Sold at £19 million, it is the most valuable pink diamond in the world.
On November 11, he bought a 'blue moon' diamond, 12.03-carat in size, with a an internally flawless clarity. It was sold at $48.5 million, from Sotheby's.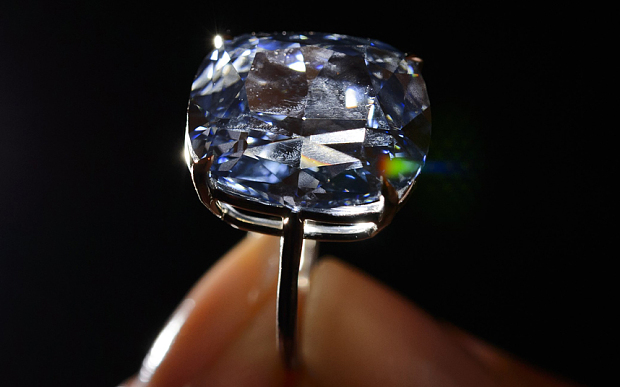 The billionaire is a well-known lover of luxury, but he is also trailed by controversy.
His 'collection' includes
10,000 bottles of fine wine, which many people consider among the best in the world
an Andy Warhol portrait of Chairman Mao, that is seven-feet high
a fleet of private jets
He built up his wealth as a property tycoon and is now Hong Kong's 6th richest man. However, according to Telegraph UK,
He was handed a five-year jail term last year when he was found guilty with a business partner of corruption and money laundering over a land deal in Macao.

However, Mr Lau, who stood down as chairman of Chinese Estates Holdings after the case, will not have to serve the sentence unless he enters the former Portuguese colony.
He first bought the diamonds anonymously, but when he named them both after his daughter, "The Blue Moon of Josephine" and "Sweet Josephine" for the pink diamond, people put two and two together.
The sales have now been confirmed by his secretary, to be in honour of his daughter, one of his six children from three different women.
Photo Credit: Reuters | Source: Telegraph UK