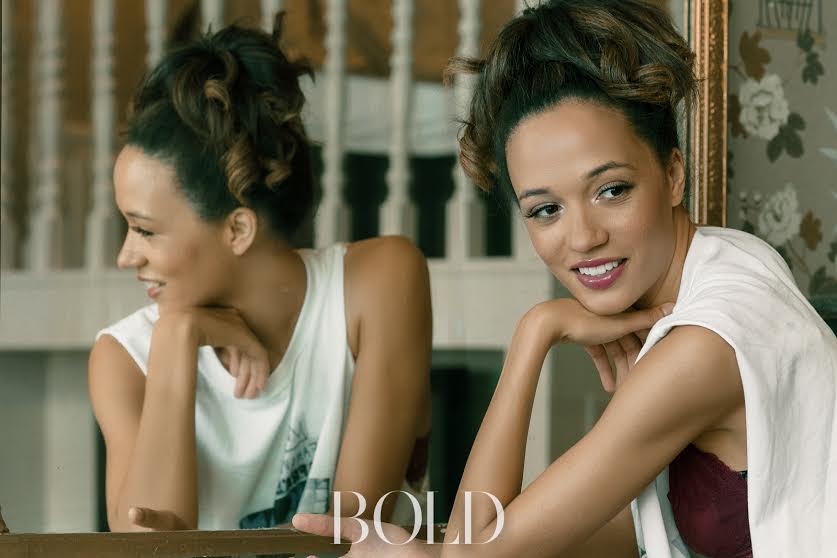 Yesterday, we shared a new editorial for Bold Magazine featuring TV personality, model & actress, Eku Edewor.
Shot in beautiful candid shots, we see Eku is an old English home posing on the couch, in front of a mirror, in a bathrobe and more images showing the TV star in her element (Click here if you missed it).
In a short Behind-the-Scenes video for the editorial shoot, we get to see even more of Eku. While getting her hair & makeup done and in-between wardrobe changes, Eku talks on a few subjects – like why she moved back home, what style means to her and what it's like to be an African youth in this generation.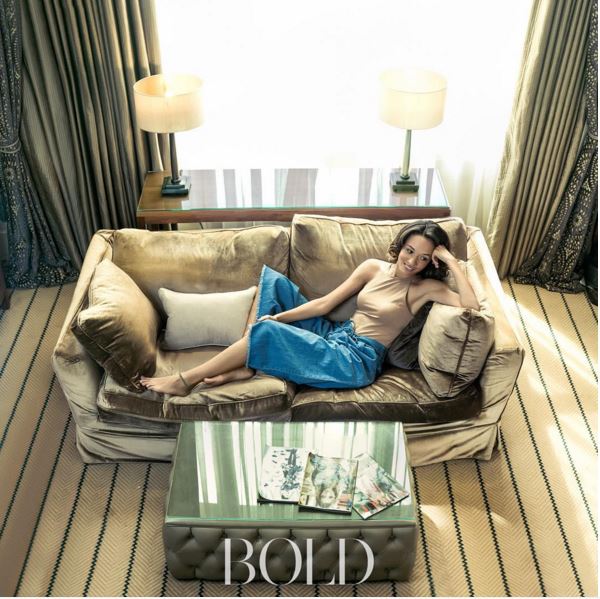 Here are 3 things we learned about Eku from her interview;
1. She moved back to Nigeria because her step-father had died
Upon the sad news of Eku's step-father's death, she moved back home to Nigeria to show support to her mum. She started working in her mum's restaurant and eventually got to hear about auditions for 'new faces' for MNet. The audition in question was for entertainment show – Studio 53 Extra.
After finding out more about the show, she went for the auditions, got called back and eventually got the job. Eku had been hosting Studio 53 Extra for over 5 years now.
2. She thinks people like what she wears because she likes what she wears
Eku describes her style as very personal and a true definition of her. She believes the reason why people like her style is because it depicts her personality or how she's feeling at that one time. She is able to wear what she does with confidence because she believes in what she's wearing; and it reflects who she is.
3. She believes you should find who you are, but never loose sight of what you are
Eku thinks it is very important for anyone to always remember your roots – where you're from, your culture and their significance in your life while creating your own identity. According to her – "you should never abscond from who you are because it creates a different type of displacement."
Watch!

Photo/Video Credit
Photography: Ademola Odusami (Instagram: @Mr_Leah)
Direction: Bella Adeleke (Instagram: @BellaAdeleke)
Makeup: Rasheeda Adeosun (Instagram: @OTS_Beauty)
Hair: Ayoola Bakare (Instagram: @Ayoola)