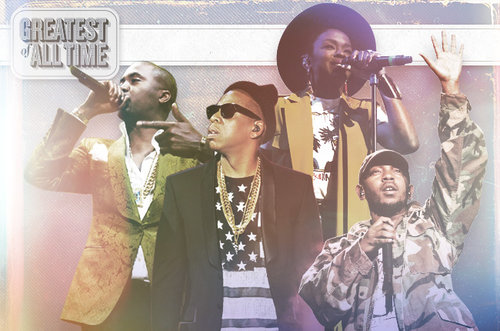 A couple of days ago Billboard released the "10 Greatest Rappers of All Time" and not everyone is pleased with the compilation.
Billboard explained the list saying "Diehard fans, music nerds and critics love lists. But in rap, rankings like this take on a special level of import: aside from moving a crowd (shouts to Rakim), MC means proving you're the best. In no other genre do artists so blatantly express their desire to outdo competition. That made Billboard's editorial list a more high-stakes undertaking than usual. Many favorites — Kane, Drake, KRS — didn't make it, and each of those omissions hurts deep down. Note: we're ranking these folks as MCs, not artists. That's why Dr. Dre and Kanye West, for example, two legendary producer-rappers who don't match the mic skills of those listed here, were left out. Even Tupac, perhaps the most influential rapper ever globally, is arguably known more for great songwriting than dominant bars."
The list had:
10 – Lil Wayne

9 – Kendrick Lamar

8 – Ghostface Killah

7 – Lauryn Hill

6 – Andre 3000

5 – Nas

4 – Rakim

3 – Eminem

2 – Jay Z

1 – Notorious B.I.G
For the most part a lot of great rappers are on the list but other artists like Snoop Dogg are upset that the list does not include 2Pac.
Some twitter users are also quite upset that Kanye West did not make it on the list.
Do you agree with Billboard's list?