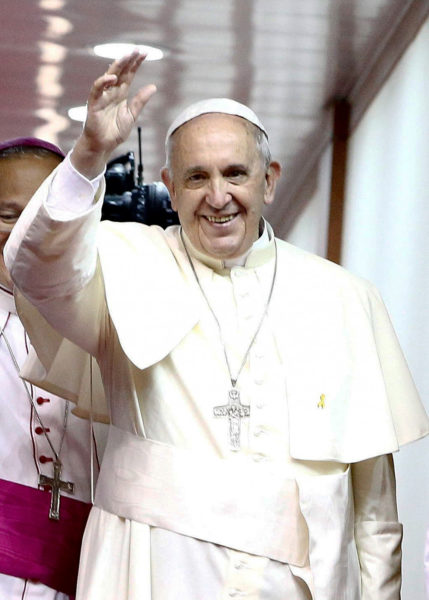 Pope Francis is beginning his first official tour of Africa today.
He will visit Kenya, Uganda, and the Central African Republic, Voice of America reports.
Shedding more light on his visit, CNN states:
When Pope Francis begins his inaugural papal trip to Africa, he'll bring a message of hope and peace to a rapidly growing Catholic population facing its own challenges…

His visit, which takes place despite the instability, highlights the Catholic Church's explosive growth in Africa and how crucial the region is to the church's future, experts say.
Photo Credit: Getty Images