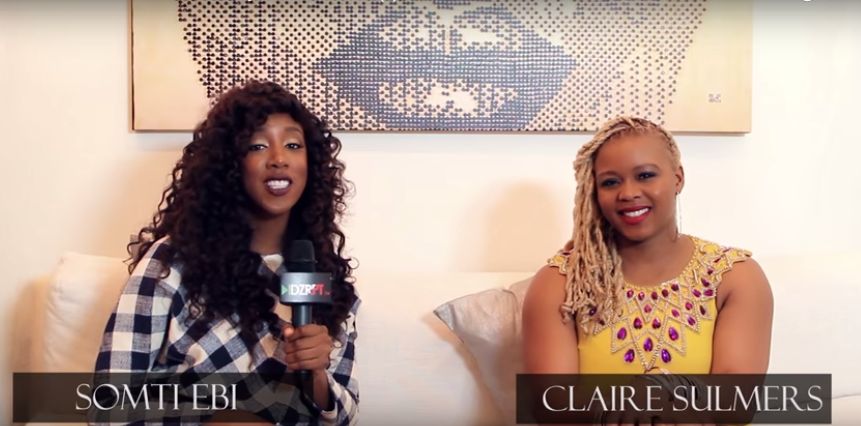 If you love fashion & you don't know who Claire Sulmers is, then you need to take this down.
Claire is an African-American fashion icon, one of the most influential media personalities in the fashion industry, and the creator and face of popular fashion website – Fashion Bomb Daily. And she's coming to Lagos this December!
In collaboration with DZRPT TV, she's set to visit from Friday the 18th – Monday the 21st on her Fashion Bomb Tour of Lagos 2015. On her schedule is her uber popular event, "Cocktails with Claire" which has been held in major cities in the United States like New York, Los Angeles, Atlanta & Washington DC.
On her tour she will be visiting luxury stores in Lagos, local fabric markets and fashion houses, as part of her passion project to bring more awareness to the African/Nigerian fashion industry. Her strong fashion influence has been instrumental in getting Michelle Obama, Alicia Keys, Ciara & Angela Simmons amongst others to wear Nigerian brands.
It's all going down in Monday 21st December 2015, and will be hosted by the fashionista herself. We are proud media partners and we can't wait!
She recently sat down with DZRPT Fashion's Somti Ebi to talk shop. In the short clip she shares how she got started, her journey to becoming a brand, what's next for Fashion Bomb Daily and her personal brand, and her exciting trip to Lagos.
Here are 10 things we learned about Claire from the interview;
– She started Fashion Bomb Daily in 2006 and it has been running for 9 years.
– She majored in African American Studies & French in College.
– Claire started Fashion Bomb Daily to be a voice for African American women who don't see themselves in the magazines, and are women like her.
– It took some time for her to find a clear direction for her blog. It started with her blogging about shopping, and then realized she was helping fill a void in the world of fashion.
– Her biggest challenge starting her blog has been finding things to write about and staying committed.
– She has a team of fashion lovers and enthusiasts who share her dream and help keep the blog running.
– She believes that what makes a fashion brand stand out is having a great lookbook, a great website, offering e-commerce options and great customer service.
– Claire thinks the true indicator of success when it comes to blogging is being able to persevere, and being willing to try out new things.
– She believes the key to expanding your fan base is by aligning yourself with people who have bigger fan bases than you do.
– Her main focus right now is building her personal brand – Claire Sulmers, which has led to her visiting Lagos.
Watch the interview below;

***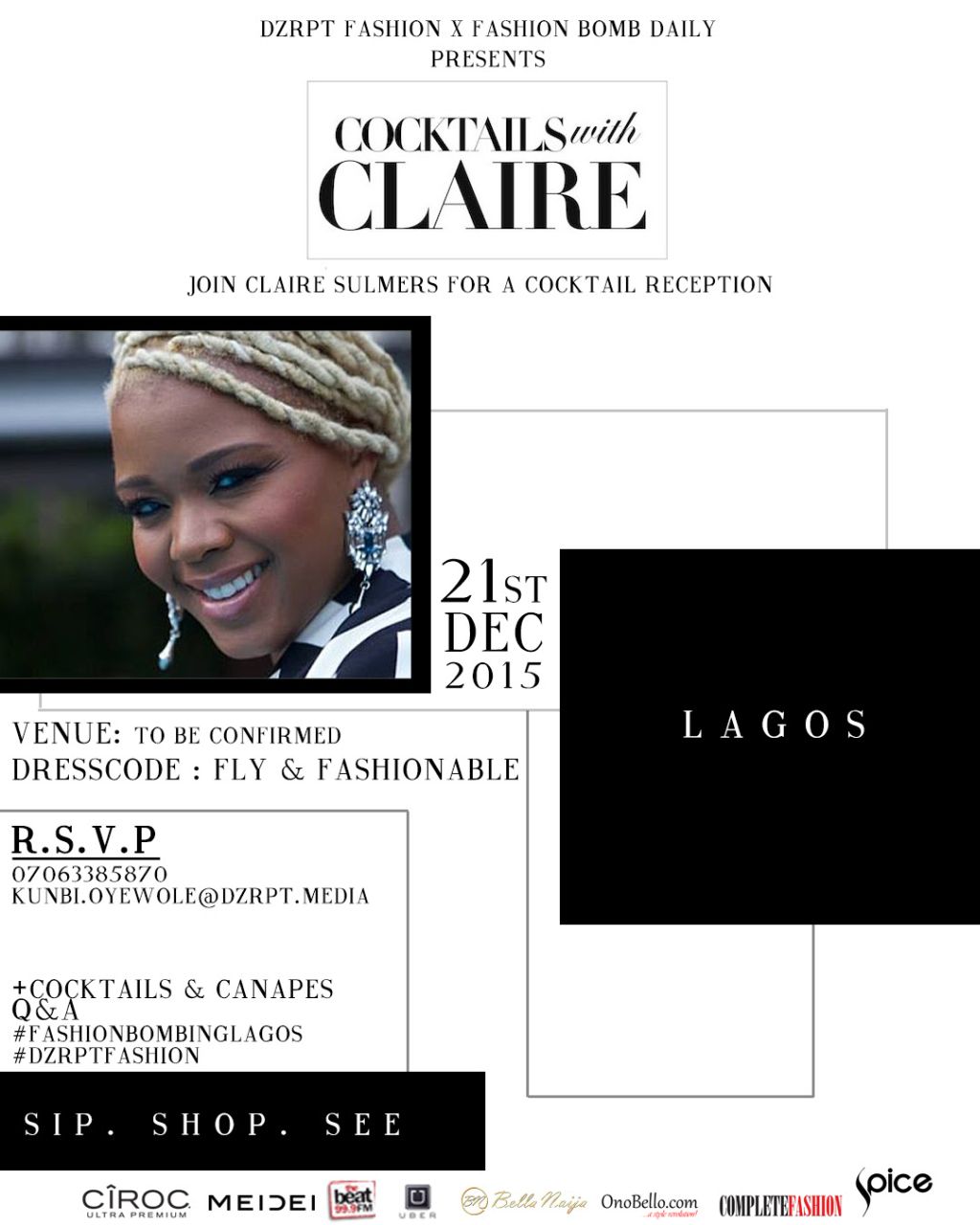 To follow her trip, follow the hashtags – #FashionBombingLagos |  #ClaireSulmersTakesLagos | #FashionBombInLagos | #LagosDairiesWithClaire | #FashionBombDailyXLagos | #CocktailsWithClaire
_________________________________________________________________________________________________
BellaNaija is a media partner with Fashion Bomb Tour of Lagos